Village of Oswego Village Board met April 11.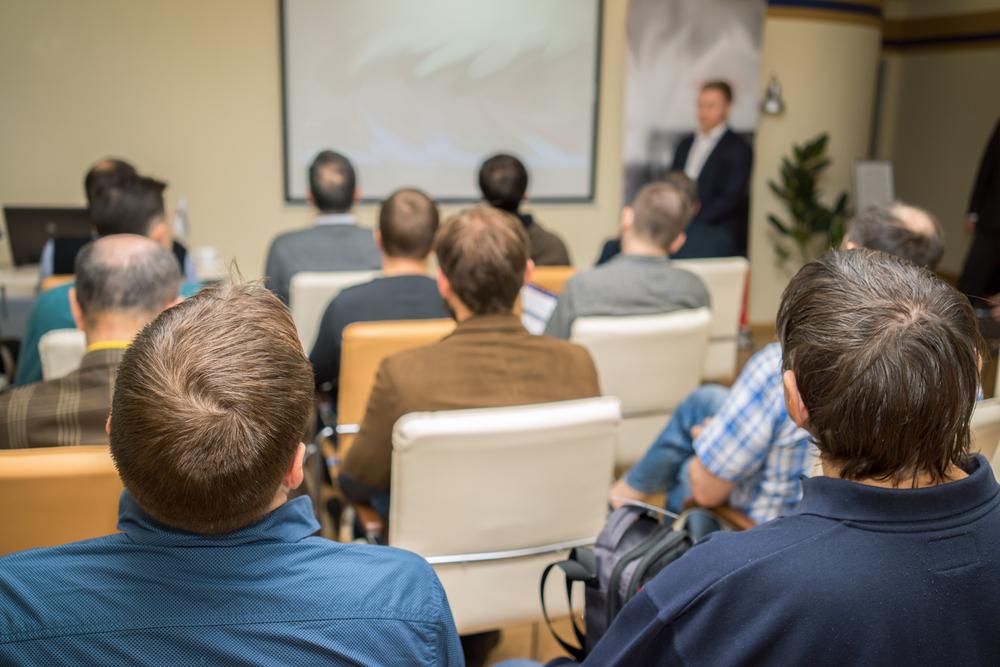 Village of Oswego Village Board met April 11.
Here is the minutes provided by the Board:
Call to Order:
President Gail Johnson called the meeting to order at 6:00 p.m.
Roll Call:
Physically Present: President Gail Johnson; Trustees Ryan Kauffman (attended at 6:07 p.m.), Karin McCarthy-Lange, Pam Parr, Luis Perez , Judy Sollinger and Joe West. Staff Present: Dan Di Santo, Village Administrator; Christina Burns, AVA/HR Director; Linda Ebinger, Recording Secretary; Jennifer Hughes, Public Works Director; Jeff Burgner, Police Chief; Rod Zenner, Community Development Director; Michele Brown, Community Relations Manager; Mark Horton, Finance Director; Jay Hoover, Building & Zoning Manager; Corinna Cole, Economic Development Director; Joe Renzetti, IT/GIS Manager; Annie Callahan, Purchasing Manager; and James Murphy, Village Attorney.
Consideration Of And Possible Actions On Any Requests For Electronic Participation In Meeting:
There was no one who participated electronically.
Public Forum:
Public Forum was opened at 6:00 p.m. There was no one who requested to speak; the Public Forum was closed at 6:00 p.m.
Old Business:
There was no Old Business.
New Business:
F.1. Sponsorship Policy Discussion
Community Relations Manager, Brown presented the Board with a draft policy for sponsorships. She briefly discussed how staff developed the policy. The purpose of the policy is to provide specific guidelines for developing and managing sponsorships for Village facilities, events, programs and services. It includes options for Naming Right Sponsorships, Events, Programs and Services Sponsorships and In-Kind Sponsorships. The policy also addresses the approval process and responsibilities.
Board and staff discussion focused on the intention as honorable, but the policy is subjective; not believing anyone could qualify; policy would not allow businesses to sponsor events; how morals and values are defined; how the Park District raises over $100,000 each year for PrairieFest without a sponsorship policy; sponsorship policies are very new to staff; policies establish ethical boundaries; policy could be narrowed down; considering who the Village would say no to and whether it would be based on values; possibly complicating the issue and setting the Village up for a lawsuit; only considering sponsorships for events; liking the ethical standards the policy establishes; difficult to say no to an inappropriate business that would like to sponsor a family friendly event; needing clarification that the Village would always maintain first rights of refusal for naming rights; naming rights could be brought to the Board for approval; naming rights should be restricted to a time period; Aurora Public Library; family donated a significant amount of money to the Aurora library; concerns with some of the language in the policy. President Johnson director Board members to send specific comments to staff. Manger Brown will bring comments back to the team.
There was no further discussion.
F.2. Amendment to the Residential Building Code- Automatic Fire Sprinklers
Building & Zoning Manager Hoover presented the Board with a proposed code amendment for residential sprinkler systems. Code currently requires single-family homes of 4,000 square feet in size to provide sprinkler systems. Homes smaller than 4,000 square feet are not required to provide sprinklers. To address concerns raised by representatives of the building community and to provide similar requirements of the surrounding communities, staff recommended a text amendment to remove the sprinkler requirement for homes 4,000 square feet and replace it with other fire protection measures that are not as cost prohibitive to the development community. These measures include the enclosing of stairs and I-beam joists where necessary. These changes will allow the Village to be competitive with the requirements of surrounding communities while providing safe structures that will protect its occupants.
Board and staff discussion focused on the intent in making the code align as common practice in the field; amendment would make more sense and provide for safer structures; whether the code amendment is in line with other communities; many towns in the area have taken this approach over current code; whether there was any feedback from contractors; staff has heard that the current code is too restrictive.
There was no further discussion.
Closed Session:
A motion was made by Trustee Kauffman and seconded by Trustee Sollinger to enter into Closed Session for the purposes of discussing the following:
b. Appointment, Employment, Compensation, Discipline, Performance, or Dismissal of Personnel [5 ILCS 120/2(c)(1)]
Aye: Ryan Kauffman Karin McCarthy-Lange
Pam Parr Luis Perez
Judy Sollinger Joe West
Nay: None The motion was declared carried by a roll call vote with six (6) aye votes and zero (0) nay votes.
The Board adjourned to Closed Session at 6:33 p.m.
The Board returned to open session at 7:06 p.m.; all remaining members still present.
Adjournment:
The Committee of the Whole meeting adjourned at 7:07 p.m.
http://www.oswegoil.org/PDF/2017.04.11cowminutes.pdf
Want to get notified whenever we write about
Village of Oswego Village Board
?
Next time we write about Village of Oswego Village Board, we'll email you a link to the story. You may edit your settings or unsubscribe at any time.
Sign-up for Alerts
Organizations in this Story
Village of Oswego Village Board
More News