United City of Yorkville Economic Development Committee met March 5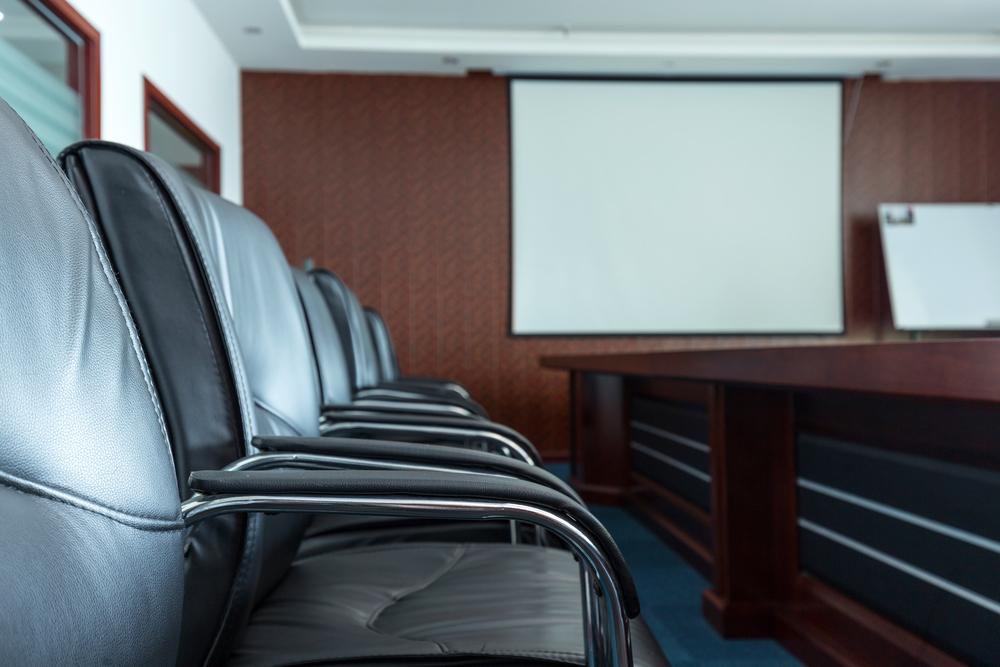 United City of Yorkville Economic Development Committee met March 5.
Here is the minutes provided by the committee:
In Attendance:
Committee Members
Vice-Chairman Carlo Colosimo
Alderman Jason Peterson
Alderman Joel Frieders
Absent: Alderman Ken Koch
Other City Officials
City Administrator Bart Olson (arr. 6:07pm)
Assistant City Administrator Erin Willrett
Community Development Director Krysti Barksdale-Noble
Senior Planner Jason Engberg
Code Official Pete Ratos
Alderman Chris Funkhouser (arr. 6:07pm)
Other Guests
Lynn Dubajic, City Consultant; Mr. Jatin Patel, Corner Liquor
Doug Farr, Farr Associates; Mr. Kealan O'Neil, O'Neil Property Group
The meeting was called to order at 6:00pm by Vice-Chairman Carlo Colosimo.
Citizen Comments: None
Minutes for Correction/Approval: February 5, 2019 The minutes were approved on a unanimous voice vote.
Mr. Colosimo asked to amend the agenda and move the TIF items, #9, #10, #11, forward on the agenda.
New Business
(next 3 items out of sequence)
9. EDC 2019-27 TIF Inducement Resolution – Imperial Investments
Ms. Noble said this is an amendment to the TIF resolution for Imperial Investments allowing them to move some parcels from Downtown Project A,TIF #1 into TIF #2 and vice-versa. The committee was OK with this and it will move forward to the Council consent agenda.
10. EDC 2019-28 TIF Inducement Resolution – Casa Santiago
This is a new resolution and a plan will be needed. The property representative, Mr. Kealan O'Neil was present. Casa Santiago is on the lower level while the upper level is vacant. The committee supported this and it moves forward to the Council consent agenda.
11. EDC 2019-29 TIF Inducement Resolution – Route 47 and Fox Road
The Corner Liquor Store has a new owner, Jatin Patel, who closed on the property in 2015. He wishes to take advantage of the TIF assistance and will bring a formal plan later. The committee recommended approval and it moves forward to the Council consent agenda.
1. EDC 2019-19 Building Permit Report for December 2018 and January 2019
No discussion.
2. EDC 2019-20 Building Inspection Report for December 2018 and January 2019
No discussion.
3. EDC 2019-21 Property Maintenance Report for December 2018 and January 2019
Mr. Ratos said the majority of the violations came into compliance prior to their hearings. No further comments.
4. EDC 2019-22 Economic Development Report for February 2019
Ms. Dubajic reported the following activity:
1. Morton Buildings has filed an application and a rezoning request will be forthcoming for Yorkville Business Center.
2. Cedarhurst expects to open in April and a tour will be held.
3. Work is ongoing at Martini Banquets.
5. EDC 2019-23 Downtown Form-Based Code and Master Streetscape Plan
Ms. Noble recapped the efforts for this project directed by Farr Associates. There will be a public open house at PZC and it will move forward to City Council in May. There are 2 documents so far, the streetscape guide and the form-based code and Ms. Noble gave a brief description of each. Mr. Doug Farr was also present for further questions.
Alderman Frieders pointed out several errors that needed to be corrected in the documents. He also discussed the traffic issue at Van Emmon and Heustis and the various interim projects such as painting the light poles along Hydraulic. He said a reference to interim changes could be made in the documents. Ms. Noble said the long- term time frame for these improvements is about 10 years.
Alderman Funkhouser said a few of the items in the plan have already been accomplished and should be updated and that buildings no longer existing should be removed. He also requested alternate colors for the appendix for easier readability. Any other changes should be emailed to Ms. Noble. This moves to the April 10th PZC.
6. EDC 2019-24 Raging Waves Annexation Agreement Amendment
Mr. Olson said the owners are requesting an Annexation Agreement amendment extension to 2026 regarding the admission tax. Currently the admission tax is rebated 100% to the owner. He said they would like the extension due to infrastructure work and as a revenue stream for the expansion starting this summer. The current tax is 2.75% which generates approximately $148,000 per year. It was noted that much of this tax comes from people who do not live in Yorkville.
Ms. Dubajic summarized the waterpark plans for their multi-year project on the 20 acres they recently purchased. They include more parking, new entrance and more attractions.
Alderman Colosimo said he was OK with this request since Raging Waves has been a good neighbor and they generate a lot of money for the city. Alderman Frieders was also OK with the request since there are actual expansion plans for that money and traffic will be addressed. He said the waterpark is a highlight of the area. Alderman Peterson also approved. This will move forward for a Public Hearing and will need a super majority vote at City Council.
7. EDC 2019-25 Windmill Farms Annexation Clarification
Ms. Noble explained how Windmill Farms was originally approved through 2 different ordinances. Over time, the developer/owner of part of the property experienced hard times and it went into foreclosure. There were 14 parcels with different owners. Mr. Hively is one of the owners who would like to move forward with his portion of the land and have his 3 parcels rezoned. As other owners come forward, their parcels will be rezoned accordingly. The committee was OK with this and it will move forward to the March 26th Council meeting for a Public Hearing.
8. EDC 2019-26 Short Term Rental Regulations
Ms. Noble said staff is trying to create regulations prior to any issues with Airbnb's. She said this matter would go to PZC and to the Administration Committee prior to approval.
The committee discussed possible regulations, taxes, applicant fees and how to monitor the Airbnb's. Mr. Olson noted that there has been one inquiry regarding the Airbnb's and that regulations should be in place if problems arise. It was noted that HOA's can also restrict this use.
After much discussion, the committee decided to make this a permitted use and collect no fees or adopt any other regulations. This moves to PZC for a Public Hearing.
Old Business
1. EDC 2019-17 Renewal of Intergovernmental Agreement with Kendall County for Building Inspection Services
Ms. Noble said the County added some criteria for insurance and the committee was OK with moving this to the Council consent agenda.
Additional Business None
There was no further business and the meeting adjourned at 7:26pm.
https://www.yorkville.il.us/ArchiveCenter/ViewFile/Item/2956
Want to get notified whenever we write about
United City of Yorkville
?
Next time we write about United City of Yorkville, we'll email you a link to the story. You may edit your settings or unsubscribe at any time.
Sign-up for Alerts
Organizations in this Story
More News