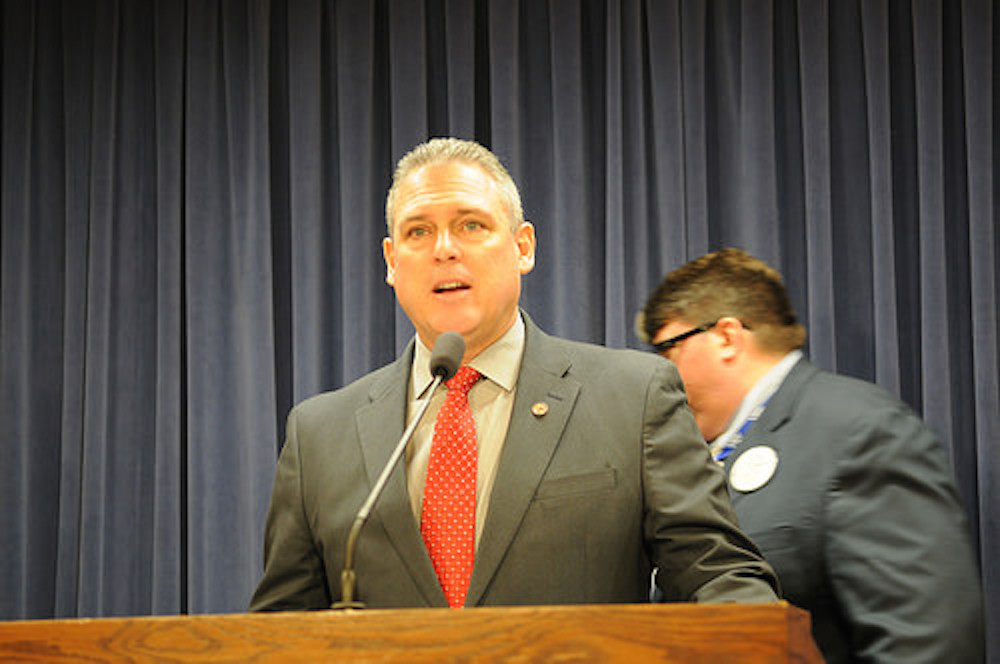 Illinois state Rep. Keith Wheeler (R-Oswego)
Illinois state Rep. Keith Wheeler (R-Oswego) is doing his part to restore integrity in state government.
"The people of the Fox Valley support ethics reform and rooting out corruption," Wheeler recently said in a press release. "It doesn't matter if you're a Republican, Democrat or independent. We should all agree that action is sorely overdue to enact the reforms needed to ensure that legislators uphold the most basic and common-sense standards of integrity."
With several state lawmakers now at the center of a number of multiple federal corruption probes, Wheeler is among a battery of lawmakers proposing a package of bills aimed at restoring order.

Illinois state Sen. Martin Sandoval (D-Chicago)
"The reform proposals contained in this package of bills are essential to begin restoring public trust, and we can adopt them as soon as next week," Wheeler said in the release. "I urge my colleagues in the House and Senate to take corruption seriously and pass these reforms."
Among them are House Bill 3947, which seeks to ban members of the General Assembly, their spouses and immediate live-in family members from performing paid lobbying work with local government units, and House Bill 3995, which would create mandatory and publicly available documentation of General Assembly communications with any state agency regarding contracts.
Over the last several weeks, veteran state Rep. Luis Arroyo (D-Chicago) was forced to step down in the 3rd District after being arrested on bribery charges, and longtime state Sen. Martin Sandoval (D-Chicago) resigned as chairman of the Senate Transportation Committee amid accusations that he used his office to orchestrate an ongoing kickback scheme.