Oberweis bemoans 'bleak' budget hopes, frustration in Senate
Sen. Jim Oberweis (R-North Aurora) doesn't like his job right now.
"Things are bleak, and it is so frustrating to serve in the Illinois Senate right now," Oberweis told Dan Proft and Amy Jacobson, hosts of Chicago's "Morning Answer" radio show recently.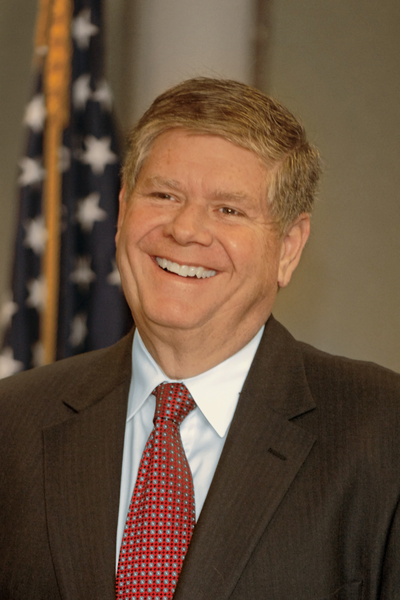 State Senator Jim Oberweis (R-North Aurora) | http://www.ilga.gov/senate/Senator.asp?MemberID=2032
Proft is a principal of Local Government Information Services, which owns this publication.
Finding a solution to Illinois budget impasse has turned into a seemingly endless political fight between Democrats and Republicans. After the spring legislative session ended without a deal, Gov. Rauner called lawmakers back to Springfield for a 10-day special session that must end by June 30.
Oberweis isn't particularly hopeful about getting reforms made, he said, since Republicans are outnumbered. He said the burden falls on the shoulders of House Speaker Mike Madigan. If Madigan and Republicans can't come up with a compromise, Oberweis believes it will weigh heavily on the next election cycle.
"We'll go into next year's election with the Republicans and the governor claiming we have no tax increase, and that's good, and the Democrats and Madigan claiming we have no budget, and that's bad," Oberweis said. "Then we'll let voters decide which one of those two they prefer."
Since Democrats hold the majority in the Legislature, Oberweis said Republicans will have to compromise.
"If there is a budget that gets passed, I think we have to understand it's going to include an increase in the income tax to 4.95 percent at least," Oberweis said.
He said he hopes Rauner will at least hold out for a minimum of property tax reform, although he also wants more done to solve Illinois fiscal crisis.
"I would love to see redistricting reform," Oberweis said. "You think that that would be supported by both Republicans and Democrats, but Mr. Madigan is strongly opposed to that and strongly opposed to term limits.
Another failure by the Legislature would push Illinois into an unprecedented third straight year without a budget.
"I think there's probably a two-thirds likelihood that we'll have a stopgap budget and one-third that we'll actually have a balanced budget," Oberweis said.
Want to get notified whenever we write about
Illinois State Senator Jim Oberweis (R-25th)
?
Next time we write about Illinois State Senator Jim Oberweis (R-25th), we'll email you a link to the story. You may edit your settings or unsubscribe at any time.
Sign-up for Alerts
Organizations in this Story
Illinois State Senator Jim Oberweis (R-25th)
More News