Oswego Community Unit School District 308 Facilities and Planning Advisory Committee met February 7
Oswego Community Unit School District 308 Facilities and Planning Advisory Committee met February 7.
Here is the minutes as provided by the committee: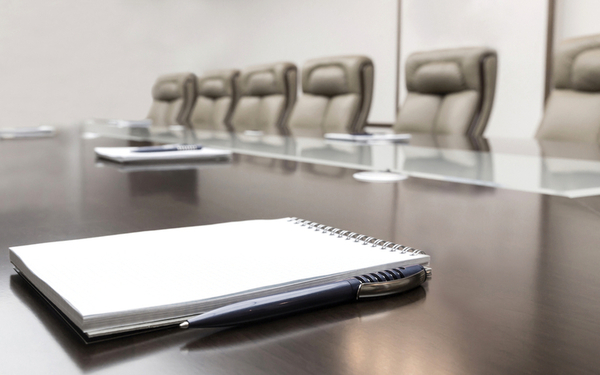 I. Welcome – Dr. Sparlin
Dr. Sparlin expressed his gratitude to the committee for their time and involvement in the
facility changes for the Transition Program and East View Academy. The teachers,
parents, and especially the students are extremely pleased with the outcome of this facility
change since the grand opening on January 8th. The work that comes from this committee
is extremely helpful to administration and the board in making decisions for the district.
He hopes for their continued efforts in the years to come.
II. Roll Call
The meeting was called to order at 5:35 p.m. by Board of Education Vice President and
Committee Co-Chair, Mrs. Lauri Doyle.
The attendance sheet was used in place of an official roll call.
Members in Attendance: Robert Allison, Mike Barr, Derrick Berlin, Douglas Pfeiffer,
Allison Sulkson, Amy Underwood, Jennifer Smith, Heather Warner, Board Member CoChairs:
Lauri Doyle and Mr. Asif Dada, Assistant Superintendent for Business &
Operations
Guest in Attendance: Mrs. Jodi Ancel, Principal of Lakewood Creek Elementary
Members Absent:
Matt Bauman, Mindy Renier, and Russell Pietrowiak, Dan Wons, and Christine Jaegle
Recording Secretary: Carrie Szambelan
III. Approval of Minutes from May 23, 2017
A motion was made by Lauri Doyle to approve the minutes from the May 23, 2017 meeting.
All members in attendance agreed unanimously to approve the minutes as presented.
IV. Lakewood Creek Parking Lot Presentation
Asif Dada displayed a PowerPoint presentation of Lakewood Creek's current parking lot
situation and explained to the committee of the safety issues for the past few years. The
purpose of this agenda item is to discuss this topic in depth with the Principal of Lakewood
Creek and Administration, in order to implement a plan so we can achieve our goal of
student's safety.
Jodi Ancel, the principal of Lakewood Creek expressed her concerns in keeping the
students safe, the timing of getting students into school on cold, rainy days and to decrease
the amount of time supervisors are assisting students into cars in frigid temps. She
mentioned that Lakewood Creek is the largest of our elementary schools in the district with
mostly walkers.
During the cold and rainy days, there is a lot of chaotic traffic to control. On these days,
there are approximately 300 cars that drop off and pick up students. Some of the main
issues are:
 Some parents park along the street and walk over to pick their children up
 Volunteers for crossing guard commitment is difficult
 Last year two students were hit by moving vehicles
 Teacher assistants are not in building on time when school starts @ 8:45am
 Parents get vulgar at each other & cut in line
 Staff is getting mistreated while trying to control traffic
Mrs. Ancel explained to the committee some of the actions that were done to alleviate
some traffic issues:
 Sent out newsletters & emails explaining traffic procedures
 Staggered dismissal times by grade level
 Expanded sidewalk area
 Put blockades up in the parking lot & posted signs
 Police office is on site for assistance with traffic control
 Conducted a traffic study
 Instituted earlier breakfast time
 Arranged earlier supervision of students in the morning to start arrival sooner
According to the traffic study, Mrs. Doyle mentioned the best solution is to build this lot to
hold 140 cars and get them off the road. However, she questioned if the parents are
trainable and would be willing to cooperate if this plan were implemented. Mrs. Ancel
responded by saying "yes" with the help of SD308 staff training in the beginning, she feels
this plan can be implemented easily.
Mrs. Doyle brought up the question of the cost for this project. Mr. Dada stated initially
the project cost was approximately $330,000. However, we learned the soil in that area
was not buildable. Mr. Barr added he ordered a soil boring test and it concluded that the
area was unstructured to hold a parking lot. The area would need an additional $140,000 in
new soil, 3 feet in depth, to even start this project. There is no other area on this site that is
suitable for this additional staging area project. So the total approximate cost is $485,000.
Mr. Dada stated there are DSEB funds available at this time. However, there are decennial
items on the list, so the committee would have to determine the priority of this project. This
is only one engineers estimate. Mr. Barr mentioned this project we need to go out to bid.
Mrs. Smith added this seems like the best idea since the committee has explored other
options in the past. She feels the main concern is student's safety. Mrs. Sulkson felt that
Mrs. Ancel will communicate effectively with her parents to implement this new plan if
this option is chosen.
The committee also brainstormed an idea to see if it would save money to build a smaller
lot for staff parking on the south side of the building and use the current parking lot as the
staging area. This idea was shared only to eliminate the soil cost. Mr. Barr mentioned he
can order another soil boring test for the south side of the building. The committee agreed.
The recommendation from the committee is to get the soil tested on south side of building.
If the soil boring test showed the same poor results, then the plan is to implement a bid in
the spring and start this project in summer to be completed when school starts in August.
The committee agreed if there is no significant savings and the main goal is student's
safety, then this staging area lot is the best option to be presented to the Board at the next
meeting.
V. Future Revenue Ideas for District Owned Property
The committee brainstormed a list of some future revenue generation ideas for 122 acres of
SD property. Attached please find (Exhibit A).
VI. Public Comment
There were no individuals present for public comment
VII. Adjourn
Meeting was adjourned at 7:28 p.m.
Next Meeting: TBD
https://www.sd308.org/site/handlers/filedownload.ashx?moduleinstanceid=9943&dataid=47705&FileName=Facilities%20and%20Planning%20Minutes.2.7.18.pdf
Want to get notified whenever we write about
Oswego Community Unit School District 308 Board
?
Next time we write about Oswego Community Unit School District 308 Board, we'll email you a link to the story. You may edit your settings or unsubscribe at any time.
Sign-up for Alerts
Organizations in this Story
Oswego Community Unit School District 308 Board
More News