United City of Yorkville Economic Development Committee met April 2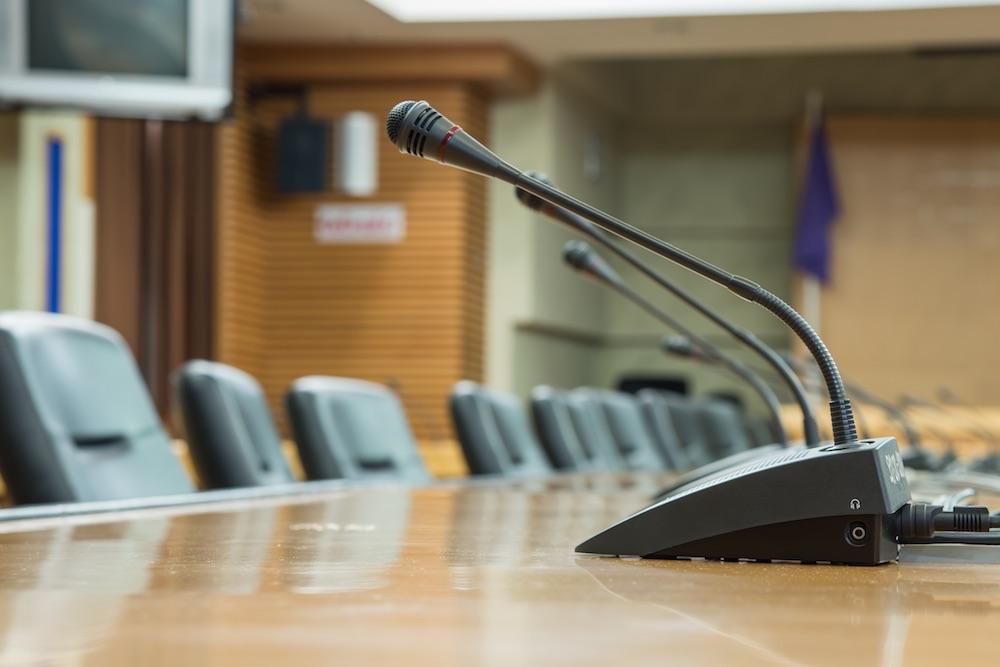 United City of Yorkville Economic Development Committee met April 2.
Here is the minutes provided by the committee:
In Attendance:
Committee Members
Chairman Ken Koch
Alderman Joel Frieders
Alderman Jason Peterson
Absent: Alderman Carlo Colosimo
Other City Officials
City Administrator Bart Olson
Assistant City Administrator Erin Willrett
Community Development Director Krysti Barksdale-Noble
Code Official Pete Ratos
Other Guests
Roger Bauer, Morton Buildings; Jason Hinkle, Ryan Homes/Grande Reserve
Colleen Murphy, Arch Microblade Studio; Seth Sommer, B & F Construction Code
The meeting was called to order at 6:00pm by Chairman Ken Koch.
Citizen Comments: None
Minutes for Correction/Approval: March 5, 2019
The minutes were approved on a motion by Jason Peterson and approved unanimously by voice vote.
Chairman Koch said item #9 would be moved to the end of the agenda.
New Business
1. EDC 2019-30 Building Permit Report for February 2019
Mr. Ratos reported 15 single family attached home permits and a total of 45 permits issued in February. No further discussion.
2. EDC 2019-31 Building Inspection Report for February 2019
There were 236 inspections in February and most of those were single family. Mr. Ratos said the inspections should uptick as the weather improves.
3. EDC 2019-32 Property Maintenance Report for February 2019
There were several motor vehicle violations in February and all were dismissed except one. A second citation was issued and the matter became compliant prior to a hearing.
4. EDC 2019-33 Economic Development Report for March 2019
Ms. Dubajic was unable to be present and Mr. Olson said there were many updates on the report included in the agenda packet. Representatives of the proposed Gas N Wash will attend the May EDC meeting. They have been asked to meet with residents to address concerns prior to that meeting. Due to a large number of complaints, Mr. Frieders asked if the city could produce an infograph to explain the process of how certain businesses come to fruition. Mr. Olson added that the city can incur legal trouble by denying a certain type of business to locate in Yorkville. He said the information will also be available on social media and posted on the website. Additionally, Chairman Koch asked for a status update on the hotel. It is scheduled for a year-end opening.
5. EDC 2019-34 Grande Reserve Unit 23 – Final Plat Amendment
Ms. Noble said this area was recently approved for 3 bedrooms. There are 6 lots that need lot lines adjustments due to the original building plans for the garage position and the request is to slightly extend the lot lines for 2 lots into the open space and the detention basin. Engineers said there would be no significant impact. This revision would have occurred without the change in the number of bedrooms. Mr. Jason Hinkle of Ryan Homes was present for questions. It was also noted that each development in Grande Reserve has its own HOA. This moves to PZC and then City Council.
6. EDC 2019-35 Morton Buildings Inc. - Rezoning
Ms. Noble said Morton Buildings has been searching for a location in the city and found a spot in the Yorkville Business Development. They are requesting rezoning from B-3 to M-1 on one of the two parcels they are purchasing, while the other one is appropriately zoned M-1. Roger Bauer from Morton Buildings was present to provide information. Mr. Bauer said they hope to be ready for business this summer and this is part of the company redevelopment plan. Morton will be closing two other facilities and consolidating them into the Yorkville site. The local building will be 7,000 square feet for a 4-crew operation and 3-4 sales consultants and all equipment/materials will be inside the building or fence. He said this site was selected because of the unobstructed view to a future 4-lane highway. He described the building facade material and said it will have a metal roof. Alderman Peterson said his experience with metal roofs is that the paint fades or falls off later. Mr. Bauer said the technology has greatly improved and it will be pre-coated before construction.
7. EDC 2019-36 Micropigmentation – Text Amendment
Colleen Murphy, owner of Arch Microblade Studio, wishes to expand her services to include micropigmentation. Ms. Murphy said she has had to send customers elsewhere for this service. Ms. Noble said the text will be amended to include all such services. The committee was OK with this amendment and it moves forward to the Council consent agenda.
8. EDC 2019-37 8225 Galena Road – 1.5 Mile Review
This is a rezoning from A-1 to R-1 and is within the Montgomery boundary. The petitioner is establishing a garage carpentry business and has already gone to the County Planning and Zoning. Ms. Noble said the city is OK with the request and it moves forward to PZC and then to City Council.
10. EDC 2019-39 Utility Box Art (out of sequence)
This item went before the Public Works committee and was brought to this committee for further discussion. Alderman Frieders has proposed painting of utility boxes, similar to an Aurora program, as part of the downtown improvements. Due to lack of utility boxes in the downtown, hydrants or manhole covers are other options. Staff is looking for input on how they should proceed with the project. Alderman Frieders said after guidelines are put in place, the program and leadership should be transferred to a curator. He discussed the various aspects of the program and offered to help organize it. It was noted that permission from the Fire Department will be needed to paint the hydrants and manholes will be considered first. It is hoped that a schedule will be in place by the end of summer.
9. EDC 2019-38 Building Code Update (out of sequence)
Mr. Ratos presented a letter of support from BKFD to not include fire suppression in single family homes since the cost would be prohibitive. Mr. Ratos said the update process for the International Building Code and International Residential Code began in May 2018. This update will be brought to EDC in May, PZC/Public Hearing in August, open house in June or July and then City Council. A social media campaign was initiated as well as a website with FAQ. A mailer was sent to builders and developers and Mr. Ratos also met with builders. Mr. Ratos went through the various changes made in both codes.
Old Business
1. EDC 2019-26 Short Term Rental Regulations
This was discussed at EDC and they recommended it simply be allowed as a permitted use. The committee was OK with this and it moves to the PZC for a Public Hearing.
Additional Business
There was no further business and the meeting adjourned at 7:15pm.
https://www.yorkville.il.us/ArchiveCenter/ViewFile/Item/2984
Want to get notified whenever we write about
United City of Yorkville
?
Next time we write about United City of Yorkville, we'll email you a link to the story. You may edit your settings or unsubscribe at any time.
Sign-up for Alerts
Organizations in this Story
More News