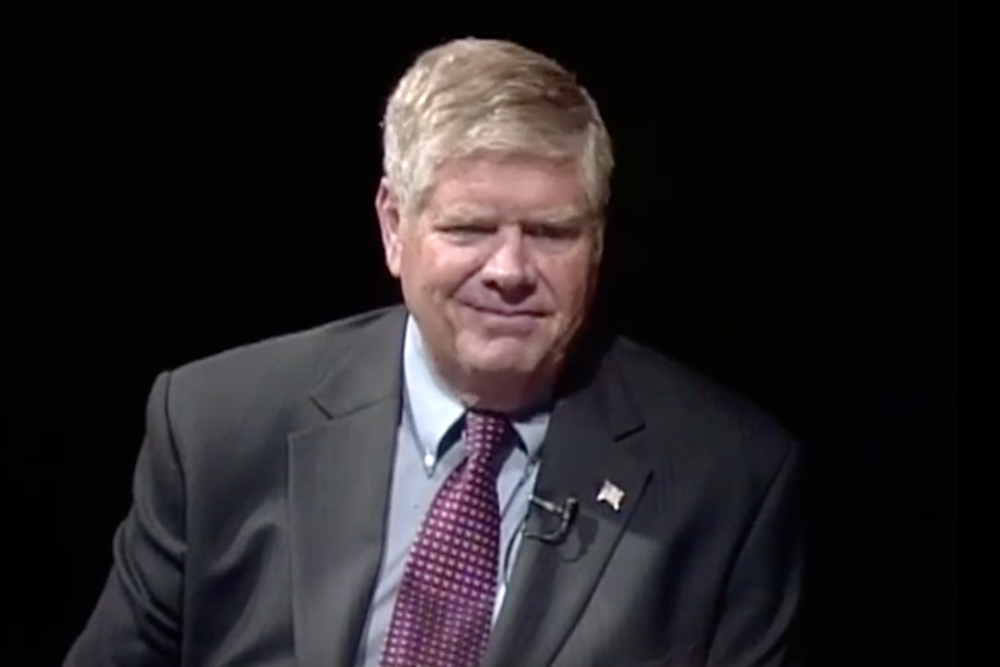 State Sen. Jim Oberweis (R-Sugar Grove), now running for U.S. Congress in the 14th District, has been designated a first-round On the Radar candidate by the National Republican Congressional Committee Young Guns Program.
"It's clear the 2020 election will be a choice between two futures: a future of more freedom or government control," Republican Leader Kevin McCarthy said in making the announcement. "Americans' priorities are Republican priorities. This is why we are recruiting the best to compete in 2020."
The 73-year-old Oberweis joins local Republican candidates Evelyn Sanguinetti (6th District) and Ted Gradel (14th District) in being designated for the program, which offers mentoring and other forms of support to Republican candidates across the country.
Oberweis also recently earned the endorsement of Lake County Republican Federation committee member Keith Gray, who signaled him out from a crowded 14th District field as "the most-qualified person to represent that district based on the experience he's gained over the last several years," he previously told the Lake County Gazette.
After serving six-years in the state Senate, Oberweis is set to face Democrat Lauren Underwood (D-Naperville) in 2020, provided he is able to survive a Republican primary field that also includes state Rep. Allen Skillicorn (R-East Dundee), state Sen. Sue Rezin (R-Morris) and former Kendall County Republican chairman James Marter.
Gray said he sees Oberweis, a dairy magnate and investor by trade, as being just the kind of fiscally responsible, values-oriented leader both the district and the country need.
"I think state Sen. Oberweis has a longer tenure than all of the other candidates and that goes back to before he was even involved in Illinois politics," he told the Lake County Gazette. "He's been throughout the entire state. I've never seen any of the others up in Lake County at all."