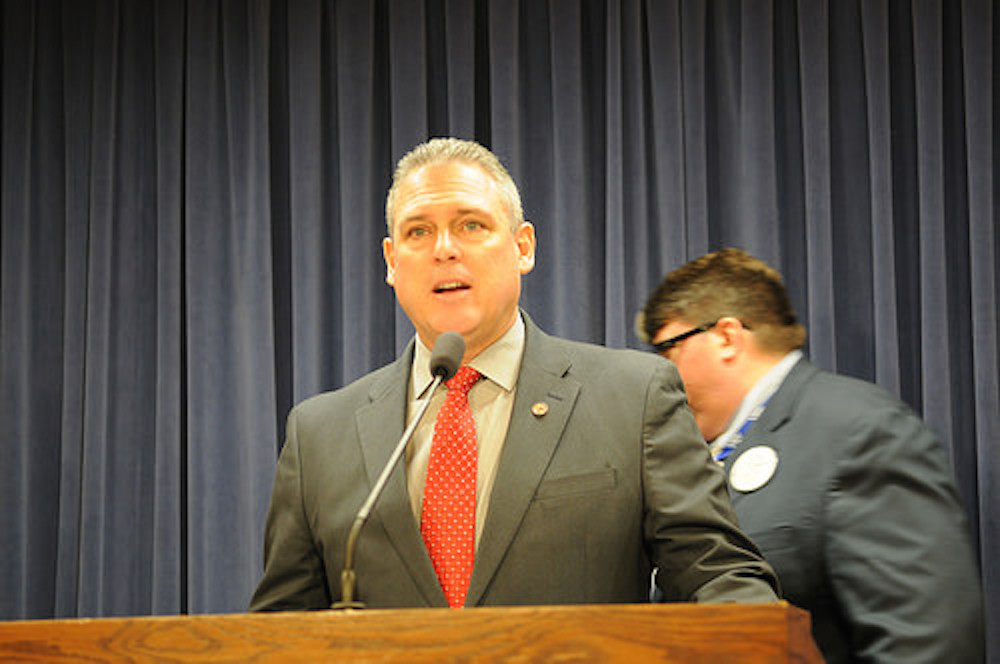 Rep. Keith Wheeler
Illinois state Rep. Keith Wheeler (R-Oswego) recently presented checks to two local companies from the state's Employer Training Investment Program (ETIP).
Yorkville businesses Mars Wrigley and Aurora Textiles are the latest recipients of a program ETIP has now been supporting for more than a quarter-century by helping to provide training for full-time workers.
The aim of the program is "increasing capacity, building a stronger workforce and creating a more competitive business climate in Illinois."
Wheeler's 50th District includes municipalities in southern Kane and Kendall counties, among them all or parts of Aurora, Yorkville and Campton Hills.