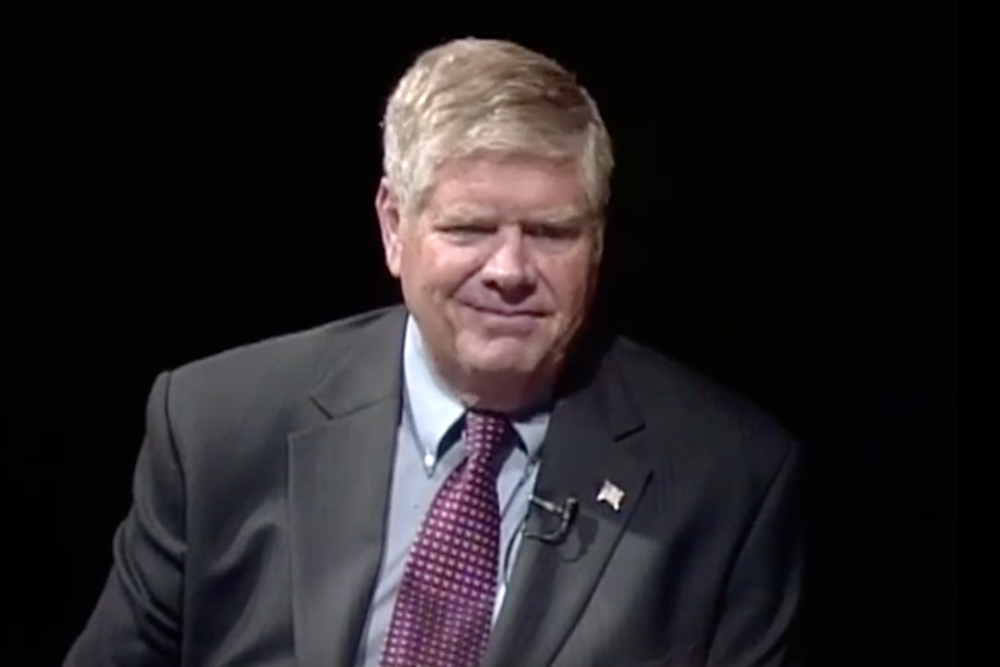 Illinois state Sen. Jim Oberweis (R-Sugar Grove)
Illinois state Sen. Jim Oberweis (R-Sugar Grove) has criticized his U.S. House Congressional opponent for putting the welfare of illegal immigrants ahead of that of our own military veterans.
Oberweis recently took exception with U.S. Rep. Lauren Underwood's (D-Naperville) push to create an electronic medical records system designed for illegal immigrants. The U.S. Border Patrols Medical Screening Standards Act, requiring implementation of an Electronic Health Records (EHR) system for all migrants attempting to enter the country at the U.S. border, recently passed the House by a 230-184 vote.
Oberweis contends that the Veterans Administration will not have an EHR system for nearly another decade, and the Department of Defense will not have one for another five years.

U.S. Rep. Lauren Underwood (D-Naperville) | twitter.com/repunderwood
"Why would we, as a matter of policy, take steps to create an electronic health records system for illegal immigrants before we provided these same benefits to the men and women who have protected our freedoms and way of life with their service in the military," Oberweis said in a press release. "Our veterans could really use an EHR system when it comes to their health care, and we should take care of their needs first."
Oberweis, who in the summer officially launched his campaign against Underwood, still in her first term, argues that the U.S. would be better served putting those resources toward better securing the U.S. border.
"If we prevented illegal crossings into the country in the first place, we would not have the need for an EHR system for illegal immigrants," he said. "We should be focused on border security first and foremost."
Oberweis has served six years in Springfield. His 25th District includes parts of St. Charles, Geneva, Batavia, Elburn, Sugar Grove, Aurora, North Aurora and other communities. He is slated to face off against Underwood in the Republican primary in March of 2020.