Village of Oswego Village Board met October 1.
Here is the agenda as provided by the board:
A. CALL TO ORDER AND PLEDGE OF ALLEGIANCE TO THE FLAG OF THE UNITED STATES OF AMERICA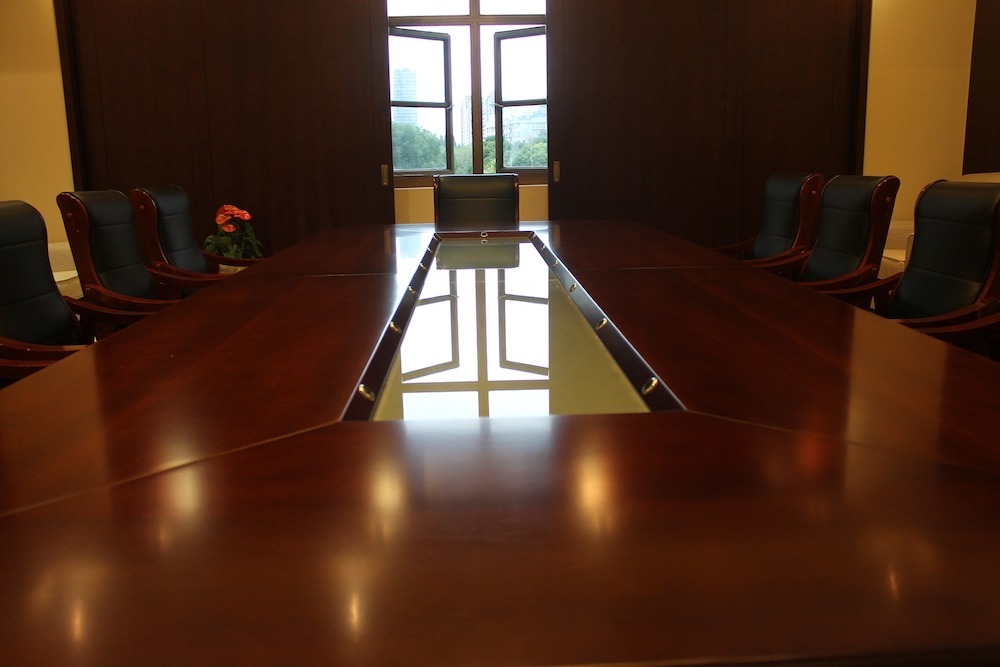 B. ROLL CALL
C. CONSIDERATION OF AND POSSIBLE ACTIONS ON ANY REQUESTS FOR ELECTRONIC PARTICIPATION IN MEETING
D. RECOGNITIONS/APPOINTMENTS
D.1. Character Counts Awards
Character Counts Village Summary October 2019.pdf
D.2. Recognitions- Explorers Post #3525
D.3. Employee Service Awards
a. Jesus Navarro- 5 Years of Service (Public Works Department)
b. Erin Schiber- 15 Years of Service (Human Resources Department)
E. PUBLIC FORUM
F. STAFF REPORTS
G. CONSENT AGENDA
G.1. September 17, 2019 Committee of the Whole Minutes
9-17-19 COTW.docx
G.2. September 17, 2019 Regular Village Board Minutes
9-17-19 RegVB.docx
G.3. September 17, 2019 Closed Session Minutes (Approve, But Not Release)
H. BILL LIST
H.1. Approve Bill List Dated October 1, 2019 in the Amount of $688,957.65
10-1-19 Bill List.pdf
I. OLD BUSINESS
J. NEW BUSINESS
J.1. Ordinance to Amend the Village Code Title 1 Chapter 19; Purchasing and implementation of the Procurement Policies and Procedures Manual.
VB_Memo_-_Purchasing_Code_Amendment_100119_cjp__002_DDSRev.docx
Ordinance - 19-__ Purchasing_Code_Amendment_10-1-19.docx
Exhibit_A_-_Purchasing_Code_-_Codification_Changes_100119_cjp (004).docx
Exhibit B - Procurement Policies and Procedures Manual 100119 cjp.docx
Exhibit C - Procurement Code - Final Version 100119 cjp (002).docx
J.2. Resolution Authorizing the Execution of a Donation Agreement between Oswego Lot 7, LLC and the Village of Oswego For Lot 7 of Oswego Junction Phase 2.
Lot 7 Agenda Item 10-1-19.docx
Resolution_Authorizing_the_Execution_of_A_Donation_Agreement.docx
Donation_Agreement_-_Mattoon_to_Oswego_v.2_092419_clean_KSM__002.docx
Lot 7 Location Map.pdf
K. PRESIDENT'S REPORT
L. TRUSTEE REPORTS
M. CLOSED SESSION
M.1. a. Pending and Probable Litigation [5 ILCS 120/2(c)(11)]
b. Appointment, Employment, Compensation, Discipline, Performance, or Dismissal of Personnel [5 ILCS 120/2(c)(1)]
c. Collective Bargaining, Collective Negotiating Matters, Deliberations Concerning Salary Schedules [5 ILCS 120/2(c)(2)]
d. Sale, Lease, and/or Acquisition of Property [5 ILCS 120/2(c)(5) & (6)]
e. Security Procedures and the Use of Personnel and Equipment to Respond to an Actual, Threatened, or a Reasonably Potential Danger to the Safety of Employees, Staff, the Public, or Public Property [5 ILCS 120/2(c)(8)]
N. POSSIBLE ACTION OF CLOSED SESSION ITEMS INCLUDING:
O. ADJOURNMENT
http://www.oswegoil.org/pdf/2019.10.01-regvb.pdf