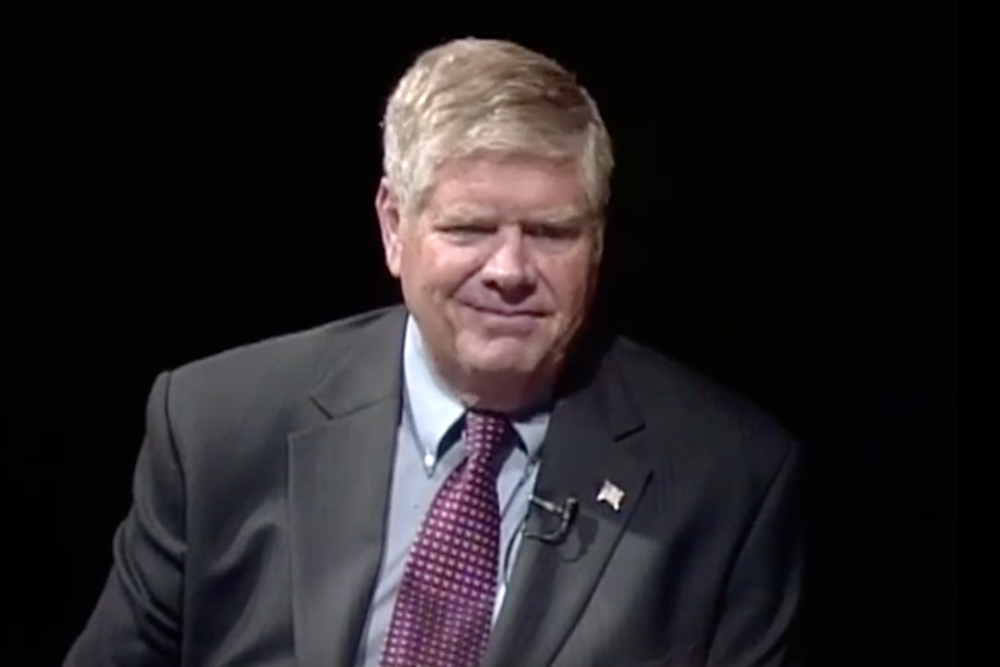 Illinois state Sen. Jim Oberweis (R-Sugar Grove)
Veteran Illinois state Sen. Jim Oberweis (R-Sugar Grove) has scored the endorsement of the Lake County Republicans for his run against U.S. Rep. Lauren Underwood (D-Naperville) in the 14th Congressional District.
In a vote where a two-thirds majority was needed from among all township chairmen and Lake County Republican Central Committee officers, Oberweis emerged victorious following a first-ballot vote.
"Jim Oberweis earned the endorsement because he made the strongest case for success against Rep. Lauren Underwood," Lake County GOP Chairman Mark Shaw said in a press release. "We need a candidate who stands up for our Republican values and who has a path for victory in the race. Jim Oberweis checks all of these boxes."

Lake County GOP Chairman Mark Shaw
With the 14th Congressional District widely considered one that Republicans have their best shot of taking back in 2020, Oberweis has hit the ground running in his bid, recently earning a first-round On the Radar candidate rating by the National Republican Congressional Committee Young Guns Program.
"If Republicans are going to retake the House in 2020, it starts with the 14th Congressional District in Illinois," Oberweis said in the press release. "But the first step to defeating Lauren Underwood is to win the nomination, and garnering the support of the Lake County Republican Party is a big step forward for this campaign. I am honored and humbled to have their endorsement."
Oberweis is part of a crowded Republican primary field that also includes state Sen. Sue Rezin (R-Morris) and former Kendall County Republican Chairman James Marter.
Now in his sixth year in Springfield, Oberweis serves on the House's Appropriations, Labor and Commerce, and Environment and Public Health committees. His 25th District includes portions of St. Charles, Geneva, Batavia, Elburn, Sugar Grove, Aurora and North Aurora.