Illinois state Rep. Mark Batinick (R-Plainfield)
Illinois state Rep. Mark Batinick (R-Plainfield) has a hard time picturing how the Illinois State Rifle Association (ISRA) and Second Amendment Foundation (SAF) can lose their recently filed lawsuit against the Illinois State Police alleging violations of the "fundamental individual rights" of gun owners in the processing of concealed-carry and gun-ownership cards.
"It will be a real serious issue because what you're defacto doing is violating someone's Second Amendment rights," Batinick told the Kendall County Times. "So, no matter where you stand on the issue, the court has made it pretty clear that when you set up a system that, rather it be inadvertent or intentionally, stops people from getting their FOID (Firearm Owners Identification) cards, that's going to be a problem."
According to the Chicago Tribune, the ISRA and SAF recently filed the suit alleging that long-running processing delays essentially amount to violations of the constitutional rights of those impacted. The suit also lays much of the blame for the violations at the feet of Gov. J.B. Pritzker and state lawmakers, who they contend routinely approved budgets that diverted money from fees paid for gun services, including paying for the staffing needed to process applications, to other parts of the state budget.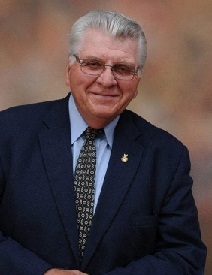 ISRA Executive Director Richard A. Pearson
In all, the suit contends that at least $29 million was transferred from three Illinois State Police funds used to pay for the processing of FOID cards and concealed-carry licenses. In addition to the restoration of funds, the suit seeks unspecified monetary damages and attorneys fees.
Even as the case plays out, Batinick says one thing is crystal clear.
"We need to stop sweeping money," he said. "The money for the system needs to stay with the system. Ever since I've been in the General Assembly, one of the No. 1 constituent calls we get is waiting for FOID cards."