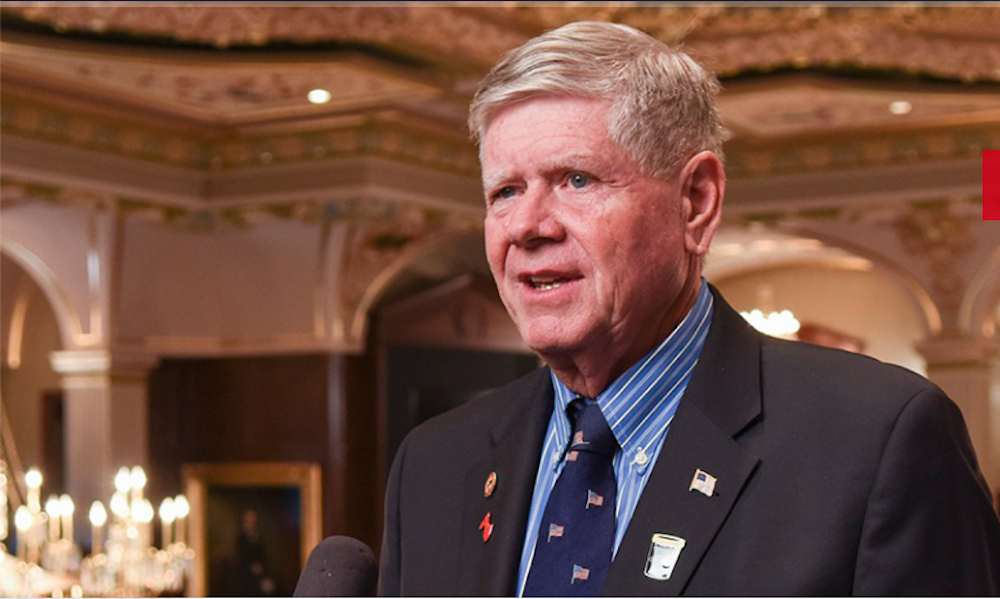 Illinois state Sen. Jim Oberweis (R-Sugar Grove)
Veteran Illinois state Sen. Jim Oberweis (R-Sugar Grove) wants to see the things that matter most to voters take precedent in Springfield.
"Illinois is encumbered with major concerns like $137 billion in pension debt, the second highest property taxes in the nation and a growing backlog of unpaid bills," Oberweis told the DuPage Policy Journal. "How about we concentrate on solving the problems Illinois residents want us to solve?"
Oberweis does not see where a bill like House Bill 4571 that would ban motorists from being able to pump their own gas could come into that equation. Proposed by state Rep. Camille Lilly (D-Oak Park), the so-called Gas Attendant Act stipulates that "no gas may be pumped at a gas station in Illinois unless it is pumped by a gas station attendant."
Critics charge the measure will just mean added cost for state motorists, who are already burdened by some of the highest gas taxes and fees in the U.S.
"It is not the job of government to mandate job creation," Oberweis said. "Illinois has the third-highest gas taxes in the nation. This measure, if it were to pass, would only serve to make the cost of fuel in Illinois even higher than it already is. I will not be supporting this legislation if it comes up for a vote in the Illinois Senate."
HB 4571 currently sits in the House rules committee. With passage, it could be enacted as soon as Jan. 1, 2021.
As it is, New Jersey is the only state with such a law, which was adopted after growing concerns about fire safety were expressed.