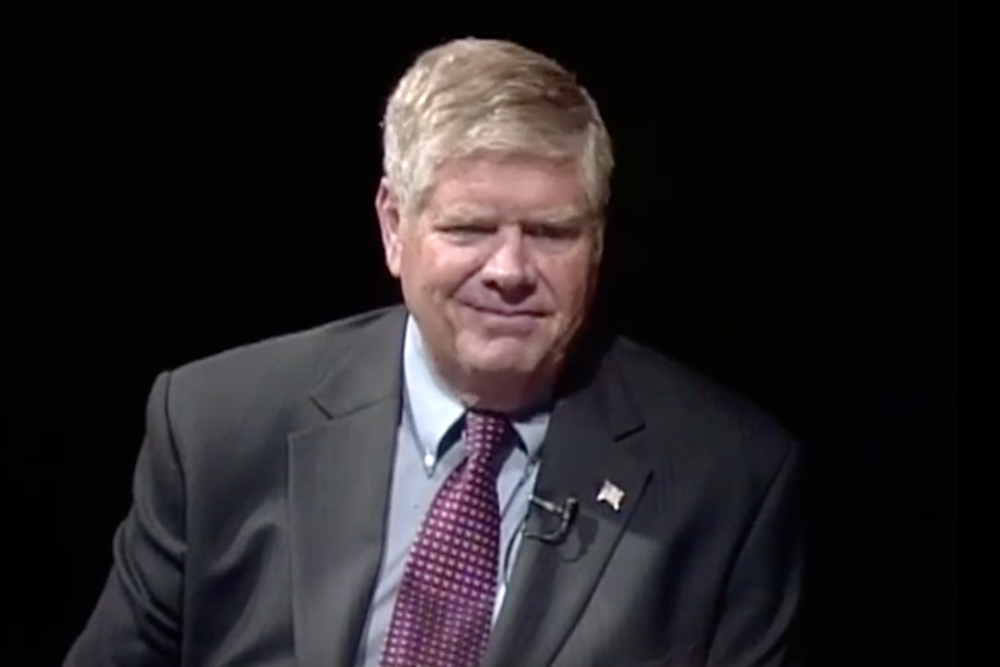 Illinois state Sen. Jim Oberweis (R-Sugar Grove)
Illinois state Sen. Jim Oberweis (R-Sugar Grove) is slated to welcome U.S. Sen. Marco Rubio (R-Florida) on Friday for a fundraiser as part of his 14th Congressional District run against U.S. Rep. Lauren Underwood (D-Naperville).
A spokesperson for Oberweis said the two have had a personal relationship since 2016, when the veteran senator supported Rubio's Republican primary run for president.
"There is a relationship there," Travis Akin told the Kane County Chronicle. "There is a friendship there. That relationship opened up the door for Marco to come and spend some time at a Jim Oberweis fundraiser. It's a personal relationship, a personal friendship."

U.S. Sen. Marco Rubio (R-Florida) | Courtesy of the U.S. Senate
Festivities kick off at noon at Maggiano's Little Italy in Oak Brook. Luncheon tickets are $150 per person and lunch with Rubio and a photo is priced at $2,800. Attending a VIP reception is $500 and attending the VIP reception and a photo is $1,000.
After having served in Springfield for the last six years, Oberweis launched his campaign against Underwood earlier this summer on a platform of sustained economic strength and job growth.
In addition to Rubio, other hosts expected to be on hand include friend and donor Richard Kent, Bartlett dentist Jim Economos, founder and CEO of Alarm Detection Systems Inc. Bob Bonifas, National GOP Committeewoman from Illinois Demetra Demonte, McHenry County Republican Party chairwoman Diane Evertsen and former candidate for the 5th Congressional District Vince Kolber.
Former 9th Congressional District candidate Joan Lasonde is also listed as a host along with Jerry Rich, owner of Rich Harvest Farms private golf course near Sugar Grove, John Rowe, former chairman of Exelon Corporation, and John Yedinak, president of Aging Media Network.
Tickets for the luncheon are available at Sallie@Nyhan.coto or by calling 847-657-0001.