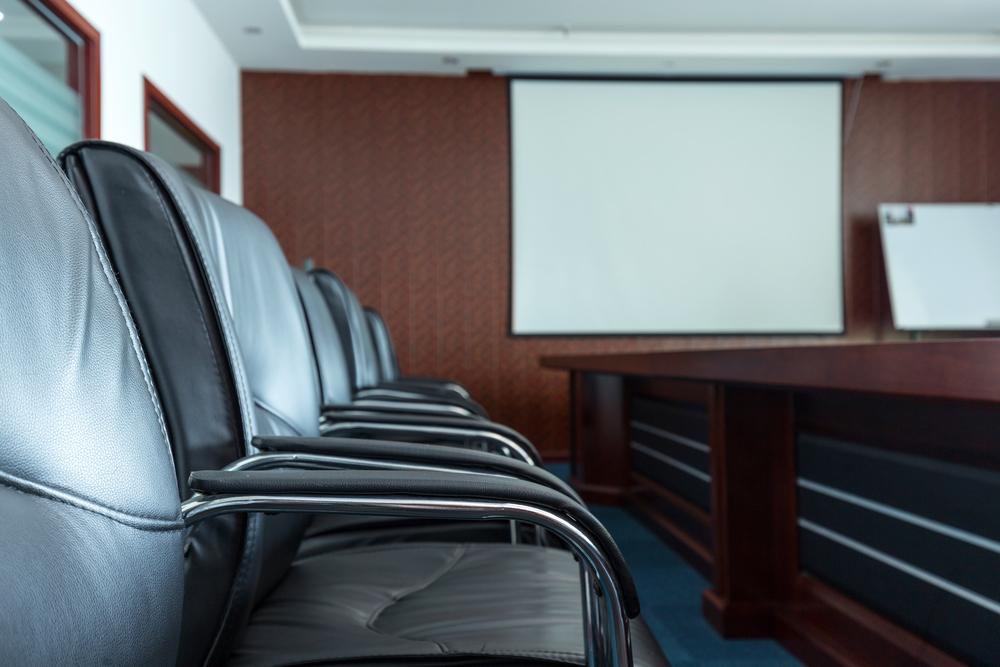 City of Yorkville met Dec. 3.
Here is the minutes provided by the Committee:
In Attendance:
Committee Members
Chairman Jackie Milschewski
Alderman Ken Koch
Alderman Jason Peterson
Alderman Joel Frieders
Other City Officials
City Administrator Bart Olson
Community Development Director Krysti Barksdale-Noble
Senior Planner Jason Engberg
Code Official Pete Ratos
Other Guests
Lynn Dubajic, City Consultant
Attorney Dan Kramer
Mr. Chris Childress
Matt Asselmeier, Kendall County
John Kehoe, Mars Wrigley
Brian Werner, Mars Wrigley
Andrew Moun, Lennar
Jonathan Booke, Mars Wrigley
Katie Finlon, Kendall County Record
The meeting was called to order at 6:01pm by Chairman Jackie Milschewski.
Citizen Comments: None
Minutes for Correction/Approval: November 5, 2019 The minutes were approved on a unanimous voice vote.
New Business
1. EDC 2019-93 Building Permit Report for October 2019 Mr. Ratos reported 15 single family detached permits and 4 single family attached. Pulte has finished their project in Autumn Creek and are selling homes rapidly.
2. EDC 2019-94 Building Inspection Report for October 2019 October inspections included 248 for single family homes and 151 for roofs. Other miscellaneous inspections were also done.
3. EDC 2019-95 Property Maintenance Report for October 2019 There were 10 cases heard in October, many of them for trash on vacant lots on Carly Circle and chronic weeds on Liberty Street. Ms. Milschewski asked about the Heustis St. weeds, which the City has cut and liens were placed on the property.
4. EDC 2019-96 Economic Development Report for November 2019 Ms. Dubajic highlighted the following activity:
1. Ribbon cutting held for Holiday Inn Express on this date.
2. Paradise Cove restaurant opened.
3. Burnt Barrel Social will open next week.
5. EDC 2019-97 GRNE Solar – Kendall County – Special Use Request
Mr. Engberg presented the history of this project and said GRNE is requesting a Special Use permit for construction of a solar farm on the Kendall County Government campus. They were approved for a permit last December and after review of the conditions placed on the Special Use, the petitioner wants to make some changes to the fencing material and landscaping. The changes are: 1) The fencing material will change to a wooden fence. 2) The petitioner wishes to put landscaping on the south side only and not on the west side since it faces other commercial uses. Staff asked the petitioner to contact the businesses across the street which Mr. Kramer has attempted. All other original requirements will remain.
The committee and staff discussed the quality and durability of fencing material noting that it will meet the code. Attorney Kramer said Mr. Childers spoke with an arborist about saving some of the trees along with taxpayer money by moving the fence to the inside of the trees. A plan will be provided for staff. This will go to Public Hearing at the PZC January 8th meeting and then to City Council in February. Attorney Kramer said the appropriate notices will be sent to explain the two changes requested.
6. EDC 2019-98 Wrigley Solar Panel & Wind Turbine – Special Use Request
Mr. Engberg said a petition has been received from Wrigley for a solar panel and wind turbine and noted the structures are already in place. He said all free-standing solar energy and wind energy units are Special Uses. Because the sign location is far from the building, it was decided to use solar power to save on energy.
Both the panel and turbine do not meet the height requirements. Since they are located far from the building and away from the public, the accessibility would be limited. Mr. Engberg said the code disallows attention-getting signage on the systems, however, the blades do have Wrigley products on them. Staff recommends having them removed to conform to the code, however, it could be a condition to the Special Use. Project manager John Kehoe said the symbols were made in the factory and were a source of pride.
Mr. Engberg said staff approved of most of the Special Use requests and height changes may be allowed as a fourth recommendation. The committee was OK with staff recommendations and this will also move to the January 8th PZC for Public Hearing and to City Council in February.
7. EDC 2019-99 Raintree Village – Unit 4 – PUD Agreement and Final Plat Amendment
Ms. Noble said Lennar is building in Raintree and they encountered a couple issues. Some of the easements need to be switched to lots, so an amended final plat was provided and common space will be on outlots.
The second item to be addressed is in regards to duplexes. People now desire larger ranch-style homes and the side yard setback requirements cannot be met when building the ranch homes. Lennar is asking for a reduction from 10 feet to 6 feet which is consistent with other communities. Staff amended the development agreement to allow them to have internal sprinklers under the 2009 code rather than the 2018 code that was just adopted. She said staff is supportive of these changes. This will go to the January PZC, but no Public Hearing is required.
The committee discussed the width between similar homes in Yorkville and it was noted that Heartland has the narrowest lots at 10 feet. Mr. Moun said the ranches and duplex side-by-side sell very well and they also want to have the ability to build some ranches next to each other. Ms. Noble said only 17 lots are affected in Unit 4. Unit 3 will not change. It was noted fences are not allowed on these lots and Mr. Ratos said mulch is not allowed due to flammability and that flammable materials are limited on the sides of homes.
The committee was OK with the proposed changes and this moves to the PZC with a Public Hearing for the PUD, but no Hearing for the final plat.
8. EDC 2019-100 Mobile Food Truck and Retail Vendor Units – Text Amendment
Ms. Noble said food trucks have been approved for about a year. For trucks on private parcels, staff is proposing no background checks or licensing. The change will affect the business license regulations and zoning, so removal of the language referring to certification of registration is recommended. This will proceed to an upcoming PZC meeting for a Public Hearing. City Clerk Lisa Pickering will draft a memo regarding the business license changes.
Mr. Olson added that insurance language will also change. No license will be required for a private event and overall, insurance will be required for the food truck rally license holder. Mr. Ratos added that most food trucks are professional businesses and would be aware of the insurance requirement. The licensing portion will move forward to the City Council.
9. EDC 2019-101 Economic Development Infographics
Mr. Engberg said staff responded to a request for infographics to help residents understand the development process. A flow chart and FAQ were created and he requested feedback. Committee members thanked staff and commented on a couple items to be revised. This moves to City Council for information.
Old Business None
Additional Business None
There was no further business and the meeting adjourned at 6:46pm.
Minutes respectfully submitted by Marlys Young, Minute Taker https://www.yorkville.il.us/ArchiveCenter/ViewFile/Item/3333