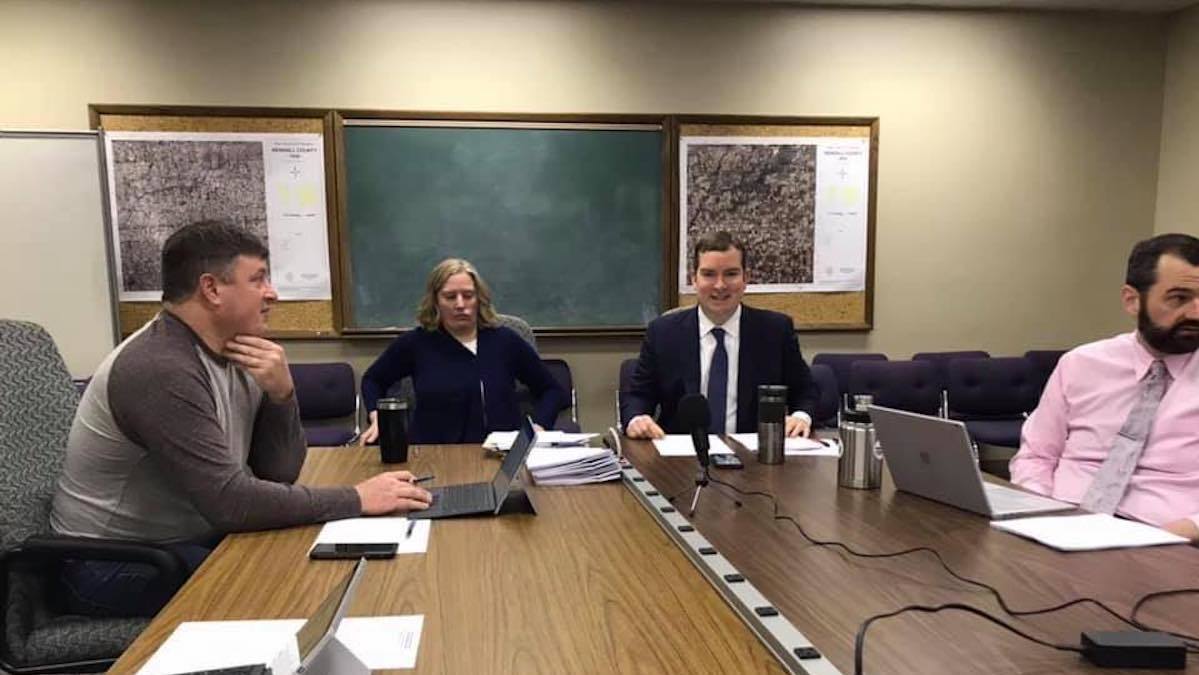 Kendall County board members | Facebook
Even after receiving word that the facility has been sold, leaders of Kendall County still have high hopes regarding the future of the Caterpillar plant near Montgomery.
Caterpillar sold the 350-acre manufacturing campus to the Reich Brothers, a national industrial real estate firm. The site sat in an unincorporated area of Kendall County.
In March 2017, Caterpillar announced that the global company had desires to move its machine production out of the plant. This action would eliminate about 800 jobs over three years.
However, Kendall County Board Chairman Scott Gryder said that about 500 engineering jobs will not be going away.
"We didn't want the plant to stay vacant for years and tumbleweeds would blow through," Gryder recently told the Aurora Beacon-News.
"While we don't have a lot of details, the one thing we are excited about is that Caterpillar is going to lease back space on the site and that means about 500 engineering jobs will remain."
In the aftermath of the sale, local, state and federal officials started efforts to help employees relocate and find new work. In anticipation of the facility's closing, the Kendall County Cat Task Force was created.
There is yet to be a specific vision for the future of the plant. However, many believe that the site should be set aside for industrial and manufacturing uses. Others voiced concern that the plant would be vacant for years.
"We think it is a desirable location for businesses to locate and Kendall County is the fastest growing county in the state," Gryder told the Aurora Beacon-News. "We are optimistic about what this means."
Montgomery Village President Matt Brolley was excited to look to the future.
"I am excited the uncertainty period is over," he told the Aurora Beacon-News. "We now know we have a new partner in our community that hopefully will be a benefit to Montgomery and the surrounding communities."