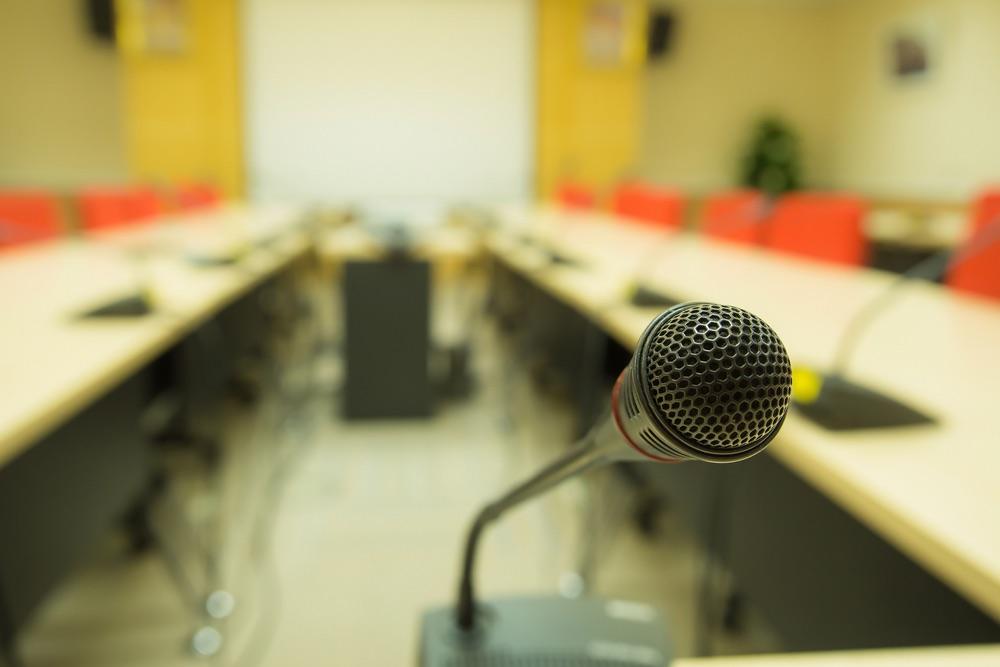 Kendall County Administration/Human Resources Committee met April 1.
Here is the minutes provided by the committee:
CALL TO ORDER - Committee Chair Elizabeth Flowers called the meeting to order at
5:30p.m.
ROLL CALL
| | | |
| --- | --- | --- |
| Attendee | Status | Arrived |
| Elizabeth Flowers | Present | |
| Judy Gilmour | Here | |
| Scott Gryder | | 5:40pm |
| Matthew Prochaska | Here | |
| Robyn Vickers | Here | |
Others in Attendance: Bob Jones, Scott Koeppel, Laura Czekanski-The Horton Group, Todd Gianvito-CHC Wellbeing, Samantha Voltz-CHC Wellbeing
APPROVAL OF AGENDA – Motion made by Member Prochaska second by Member Gilmour to approve the agenda. With four members voting aye, the agenda was approved by a 4 -0 vote.
APPROVAL OF MINUTES – Motion made by Member Gilmour, second by Member Prochaska to approve the March 20th, 2019 minutes. With four members voting aye, the minutes were approved by a 4-0 vote.
DEPARTMENT HEAD AND ELECTED OFFICIAL REPORTS
Administration Department- Mr. Koeppel briefed the Board on insurance implications for the Dental Clinic at the Health Department. Costs for covering the dental equipment would be nominal. Coverage for a Dental Hygienist would be about $250 a year. The County cannot cover the Dentist. They would have to obtain their own coverage.
The Kencom Agreement for IT services was sent for legal review. Direction is needed as the amendment would be to an outdated Treasury & Administration Agreement which references the handbook and other administrative factors that have changed. Also, this IT Services Agreement and the Treasury & Administrative Agreement have separate termination dates and terms for renewal. They can either be separated or could be adjusted into one agreement. The Committee agreed to have two separate agreements. Mr. Koeppel will bring two separate agreements for review.
PUBLIC COMMENT - None
COMMITTEE BUSINESS
 Wellness Program Presentation by CHC Wellbeing - Laura Czekanski from the Horton Group introduced Todd Gianvito and Samantha Voltz from CHC Wellbeing to review a potential Wellness Program for County employees. Mr. Gianvito and Ms. Voltz reviewed the online portal, reward systems, nutrition, health and financial wellbeing classes and a potential health screening program. They also reviewed a discounted fitness tracker program. Member Gryder asked about the data from the screenings. Ms. Voltz indicated that only aggregate data would be used. Also, participants would be informed via HIPPA what exactly would be shared and permission needs to be granted. Mr. Jones asked if the current physical affidavit for the health insurance discount program could be administered through this program. Ms. Voltz confirmed that it could. Mr. Koeppel asked if the Committee wanted the State's Attorney to include the Wellness Program in union negotiations. Member Flowers indicated that the program would be great for all employees, so getting the unions on board is key. Member Gryder thought at the very least we should start with non-union employees.
 Kendall Area Transit Resolution Authorizing the Execution and Amendment of Section 5311 Grant Agreement – Mike Neuenkirchen from Kendall Area Transit (KAT) indicated that they are preparing for fiscal year 2020. The 5311 grant would be for $1,109,000 from the State of Illinois and $55,000 from the Federal government. As part of the process the attached resolution and public hearing needs to come to this committee and be approved by the County Board. Motion made by Member Gilmour second by Member Prochaska to forward the resolution to the County Board. With five members voting aye, the resolution was approved to be forwarded by a 5-0 vote
 Discussion of Monthly Meeting Dates & Times – Member Flowers explained that the State's Attorney is not inclined to send staff to the Admin HR Meetings even if it is moved to during the work day. So both monthly meetings would remain at their current time of 5:30pm.
 Discussion of Employee Recognition – Mr. Koeppel explained that Administrative Services received a request from an ROE employee about the Employee Recognition Program. Research shows that an employee was recognized in 2013. Member Gryder asked what was the criteria for recognition. Mr. Koeppel stated it was years of service determined by IMRF and payroll records. Member Vickers thought recognition should be given to those on our payroll. Member Gryder agreed, if ROE would like to recognize their employees at a County Board Meeting that could be arranged, however recognition should be limited to employees on the County payroll. There was consensus from the committee to recognize employees on the County's payroll for years of service.
EXECUTIVE SESSION – Not needed
ITEMS FOR COMMITTEE OF THE WHOLE – None ACTION ITEMS FOR COUNTY BOARD
 Kendall Area Transit Resolution Authorizing the Execution and Amendment of Section 5311 Grant Agreement - April 16th County Board Meeting
ADJOURNMENT – Member Vickers made a motion to adjourn the meeting, second by Member Prochaska. With five members voting aye, the meeting was adjourned at 6:44 p.m.
https://www.co.kendall.il.us/wp-content/uploads/04-01-2019-Admin-HR-Meeting-Minutes.pdf