Kendall County Planning, Building and Zoning Committee met May 13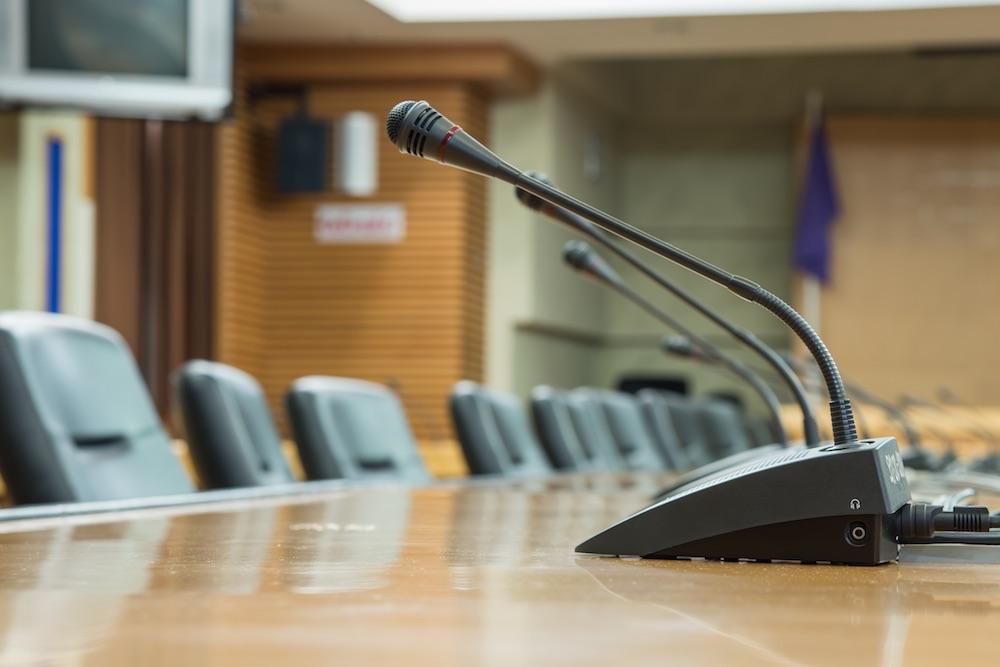 Kendall County Planning, Building and Zoning Committee met May 13.
Here is the agenda provided by the committee:
CALL TO ORDER:
ROLL CALL: Elizabeth Flowers, Judy Gilmour, Matt Kellogg (Vice-Chairman), Matthew Prochaska (Chairman), and John Purcell
APPROVAL OF AGENDA:
APPROVAL OF MINUTES: Approval of Minutes from April 30, 2019 Meeting
EXPENDITURE REPORT: Review of Expenditures from the Prior Month
PUBLIC COMMENT:
PETITIONS:
1. 19 – 07 – Kendall County Planning, Building and Zoning Committee
Request: Text Amendment to Section 11.05A of the Kendall County Zoning Ordinance Pertaining to the Parking and Storage of Unoccupied Recreational Vehicles, Trailers and Mobile Homes
Purpose: Proposal Allows for the Parking of Unoccupied Recreational Vehicles, Trailers and Mobile Homes in the Front and Corner Yard Setbacks in the R-4, R-5, R-6, and R-7 Zoning Districts Provided that No Sidewalk, Trail, or Visibility of Motorists is Blocked; Removes the Requirement that Certain Recreational Vehicles be Registered; Removes the Seventy-Two (72) Hour Parking Provision
2. 19 – 08 – Daniel, Bruce, and Norma VanDeventer and Deborah Hull on Behalf of the Wilbur C. VanDeventer Trust (Current Owner) and Diane and Craig Zimmerman (Prospective Buyer)
Request: Map Amendment Rezoning the Subject Property from A-1 Agricultural to R-1 One-Family Residential
PIN: 02-11-300-007
Location: The Northeast Side of the T-Intersection Created by Galena Road and Kennedy Road in Bristol Township
Purpose: Proposal Rezones the Property to R-1 to Allow the Prospective Buyer to Construct One House on the Property
NEW BUSINESS:
1. Discussion of SB 7
2. Request for Guidance Regarding Alleged Stormwater Ordinance Violation at 508 W. Route 126 (Anderson Tree Farm)
3. Recommendation on Annual Facility Inspection Report for NPDES Permit for Stormwater Discharges from Separate Storm Sewer Systems (MS4)
4. Approval of Setting a Date and Time for a Second Meeting of the Planning, Building and Zoning Committee in the Month of May 2019
OLD BUSINESS:
1. Discussion of Land Cash Ordinance
2. Discussion of Junk and Debris Ordinance Update
3. Update on 45 Cheyenne Court
4. Zoning Ordinance Project Update
REVIEW VIOLATION REPORT:
1. Update on Zoning Violation at 790 Eldamain Road
2. Approval to Forward Violation of Stormwater Ordinance at 84 Woodland Drive, Plano to the State's Attorney's Office
REVIEW NON-VIOLATION COMPLAINT REPORT:
UPDATE FROM HISTORIC PRESERVATION COMMISSION:
REVIEW PERMIT REPORT:
REVIEW REVENUE REPORT:
CORRESPONDENCE:
1. April 30, 2019 Email from Anderson Tree Farm Regarding Special Use Permit Application
2. May 3, 2019 Letter from IDOT Regarding Noise Traffic Study on Routes 47 and 30
PUBLIC COMMENT:
COMMENTS FROM THE PRESS:
EXECUTIVE SESSION:
ADJOURNMENT:
https://www.co.kendall.il.us/wp-content/uploads/PBZ-5-13-19-Agenda.pdf
Want to get notified whenever we write about
Kendall County
?
Next time we write about Kendall County, we'll email you a link to the story. You may edit your settings or unsubscribe at any time.
Sign-up for Alerts
Organizations in this Story
More News