Illinois state Sen. Jim Oberweis (R-Sugar Grove) | http://senatoroberweis.com/
Illinois state Sen. Jim Oberweis (R-Sugar Grove) cautions that a Pandora's box lies within the progressive income tax that Gov. J.B. Pritzker has been pushing since his earliest days as a candidate nearly three years ago.
"They're trying to sell this as being just a tax on the wealthy," Oberweis told the Will County Gazette. "They know to raise a flat tax now would hit everyone and with that there would be political backlash, but with this progressive tax system they can keep coming back again and again and raising the rates on smaller groups of people with less opposition."
Oberweis, now running for Congress against U.S. Rep. Lauren Underwood (D-Naperville) in the 14th Congressional District, argues that the state's rising taxes have already inflicted enough damage. He cites as evidence new data from the U.S. Census Bureau that shows Illinois has lost at least $32 billion in income over the last decade from people leaving the state in search of greener pastures.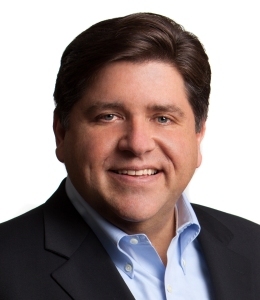 Illinois Gov. J.B. Pritzker
With taxes listed as the top reason why Illinoisans say they want to leave, Pritzker's progressive tax would add $3.4 billion to those earning $250,000 or more a year. More data shows that the state is already losing residents in that bracket at nearly twice the rate of average and below-average earners.
"People have been leaving because of high taxation, and this progressive tax would be the final nail in coffin in terms of making matters worse," Oberweis said. "A lot of business people have been telling me if this happens it would be the last straw and they're gone."
Oberweis says there's no way the state can continue to not address its runaway pension crisis without further consequence.
"I'm concerned that eventually we'll get to a tipping point where there's no way we can create high enough taxes to pay all our bills," Caulkins said. "That will mean we have to fund education less, that people relying on pensions won't get them or that we're going to have to drastically cut social services."