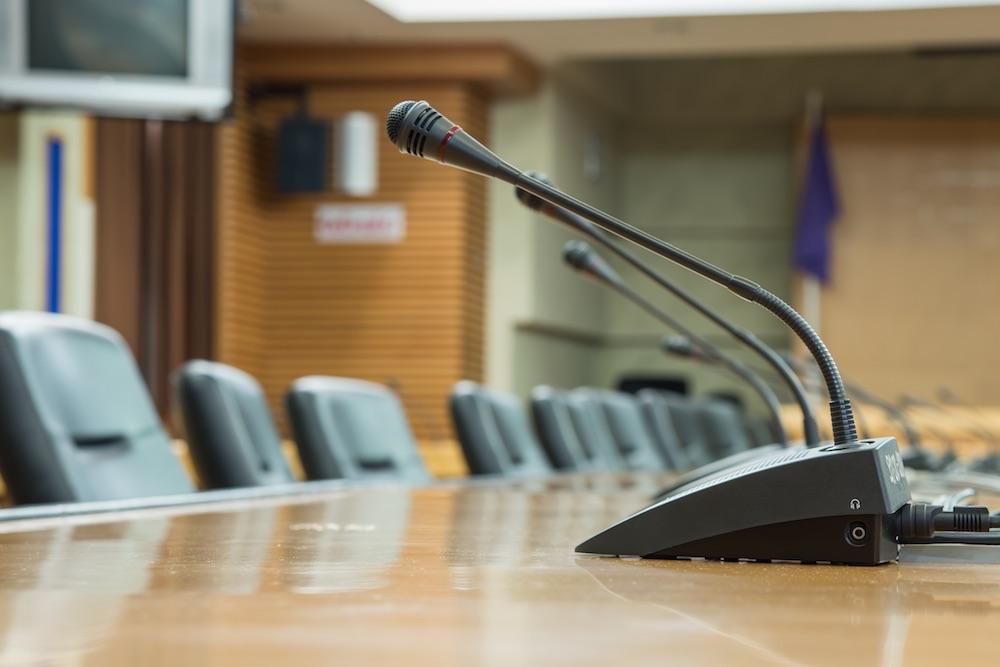 City of Plano City Council met Feb. 10.
Here is the agenda provided by the council:
CALL TO ORDER:
PLEDGE OF ALLEGIANCE TO THE FLAG:
ROLL CALL: Establishment Of Quorum
APPROVAL OF MINUTES
From January 27, 2020 Meeting As Revised
APPROVAL OF AGENDA
For February 10, 2020 Meeting
APPROVAL OF WARRANTS TO BE DRAWN ON THE TREASURY:
Vendor Run Dated February 10, 2020 In The Amount Of $ 185,864.37
Vendor Run Dated February 11, 2020 In The Amount Of $ 5,238.20
APPROVAL OF WAGE REPORT:
INTRODUCTION OF GUESTS
CITIZEN'S COMMENTS:
MAYOR'S REPORT:
Ice Fishing Event
Fulton 2020 Annual Siren Maintenance Contract
Promote Gene Morton To Sgt. Effective February 10, 2020 With A Salary Of $ 78,704.36
Attorney Grant To Swear In New Sgt. Gene Morton
PLANO AREA CHAMBER OF COMMERCE:
CITY ATTORNEY'S REPORT: Tom Grant
Ordinance Authorizing A Jurisdictional Boundary Line Agreement Between The City Of
Plano And The United City Of Yorkville
Ordinance Reclassifying And Rezoning Real Estate Elferno LLC, Series A, Owner,
Property Address Is 410 E. South St.
CITY CLERK'S REPORT: Kathleen Miller
Sales And Related Taxes For October 2019-$155,709.38; Sales And Related Taxes For November 2019-$156,656.37; MFT Current Unobligated Balance For November 2019-$988,783.89; MFT Current Unobligated Balance For December 2019-$1,041,706.28
CITY TREASURER'S REPORT: Zoila Gomez
Approve Hiring Lauterbach & Amen As Auditors For FY '20, 21 And 22 As Proposed
Dated December 31, 2019 In The Amount Of $ 6,303,925.83 Was Distributed
Total Disbursements For December 2019 Were $ 904,105.29
A Revenue And Expenditure Report And A Tax Revenue Report Were Distributed February 7, 2020
POLICE CHIEF'S REPORT: Jonathan Whowell
DIRECTOR OF PUBLIC WORKS/CITY ENGINEER: Nate Bullard
DIRECTOR OF BUILDING, PLANNING & ZONING: Tom Karpus
COMMITTEE REPORTS
ADMINISTRATIVE/HEALTH & SAFETY: Chairman: Alderman Mulliner
Committee: Aldermen Eaton, Rennels, Williams
BUILDINGS, GROUNDS, ZONING: Chairman: Alderman DeBolt
Committee: Aldermen Mulliner, Rennels, Fawver
COMMUNITY DEVELOPMENT: Chairman: Alderman Rennels
Committee: Aldermen Eaton, Mulliner, Nadeau, Fawver
FINANCE: Alderman Fawver
Committee: Aldermen Nadeau, Johns, Eaton, DeBolt
PARKS: Alderman Johns
Committee: Aldermen Nadeau, DeBolt, Williams
PERSONNEL & INSURANCE: Chairman: Alderman Williams
Committee: Aldermen Mulliner, Nadeau, Rennels
SPECIAL EVENTS: Chairman: Alderman Barb Nadeau
Committee: Aldermen Williams, DeBolt, Johns
STREETS/UTILITIES: Chairman: Alderman Eaton
Committee: Aldermen DeBolt, Johns, Fawver
CLOSED SESSION: (5 ILCS 120/2)
CITIZEN'S COMMENTS:
ADJOURNMENT:
https://www.cityofplanoil.com/AgendaCenter/ViewFile/Agenda/_02102020-1299