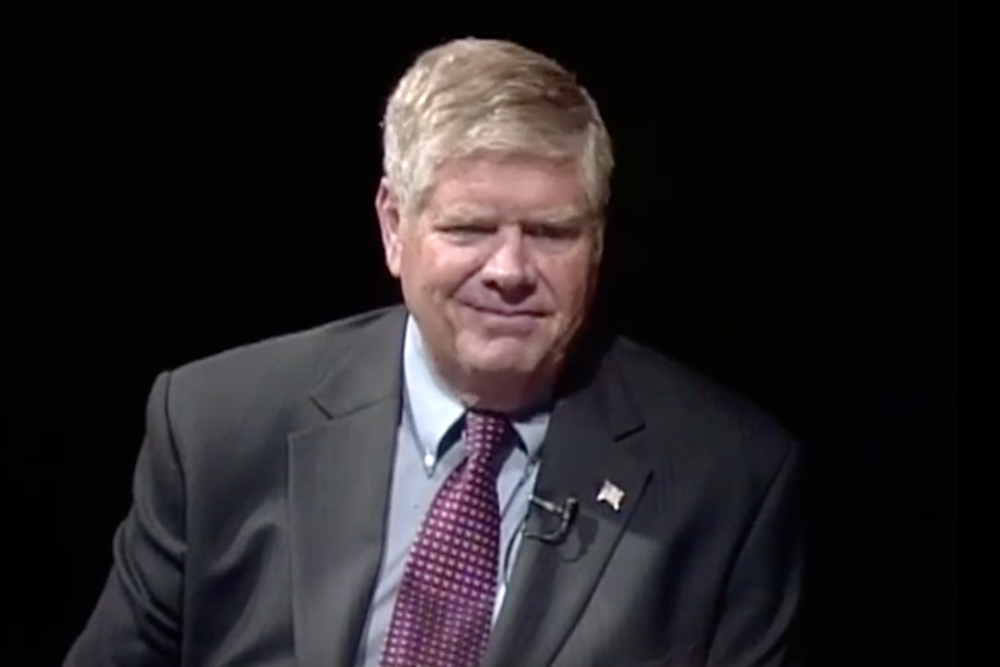 Illinois state Sen. Jim Oberweis (R-Sugar Grove)
Illinois state Sen. Jim Oberweis (R-Sugar Grove) insists that congressional opponent U.S. Rep. Lauren Underwood's (D-Naperville) vote in favor of the impeachment of President Donald J. Trump proves just how much of an anomaly she has become to the people of the 14th District.
"Rep. Underwood's vote for impeachment is a clear indication she has lost touch with her district," Oberweis, who is challenging Underwood for her seat next fall, said in a press release. "Washington politicians like Nancy Pelosi and Underwood are doing nothing but playing politics. We the people elect the president, not Pelosi and Underwood. Impeaching the president is nothing but partisan politics at its worst, and it's wrong."
In a vote that played almost exclusively along party lines, the Democrat-controlled House moved last week to file impeachment articles against Trump alleging abuse of power and obstruction of Congress. Despite being one of the 31 Democrats representing districts that Trump won in 2016, Underwood never left much doubt about which direction she was leaning.

U.S. Rep. Lauren Underwood (D-Naperville) | twitter.com/repunderwood
Just before the final votes were taken, Underwood took to the House floor to insist her decision had not been an easy one. Oberweis sees it all as just more politicking.
"Moments ago, Nancy Pelosi and Lauren Underwood voted to send the Senate the thinnest and least thorough presidential impeachment in history," Oberweis said soon after Wednesday's vote. "The time wasted by Congresswoman Underwood could have been better spent helping to protect and create jobs, cover pre-existing medical conditions, lower drug prices, solve our border security problem and help fix our failing roads and bridges."
Throughout the proceedings, Trump has proclaimed his innocence, and his allies hoped lawmakers like Underwood in pro-Trump districts could sway last week's vote in the president's favor. But Underwood, who is set to run unopposed in the Democratic primary in March, insisted that the evidence left her with no choice.
Still in her first term, Underwood faces 2020 republican challenges from state Sen. Sue Rezin (R-Morris) and former Kendall County Republican Chairman James Marter, in addition to Oberweis.