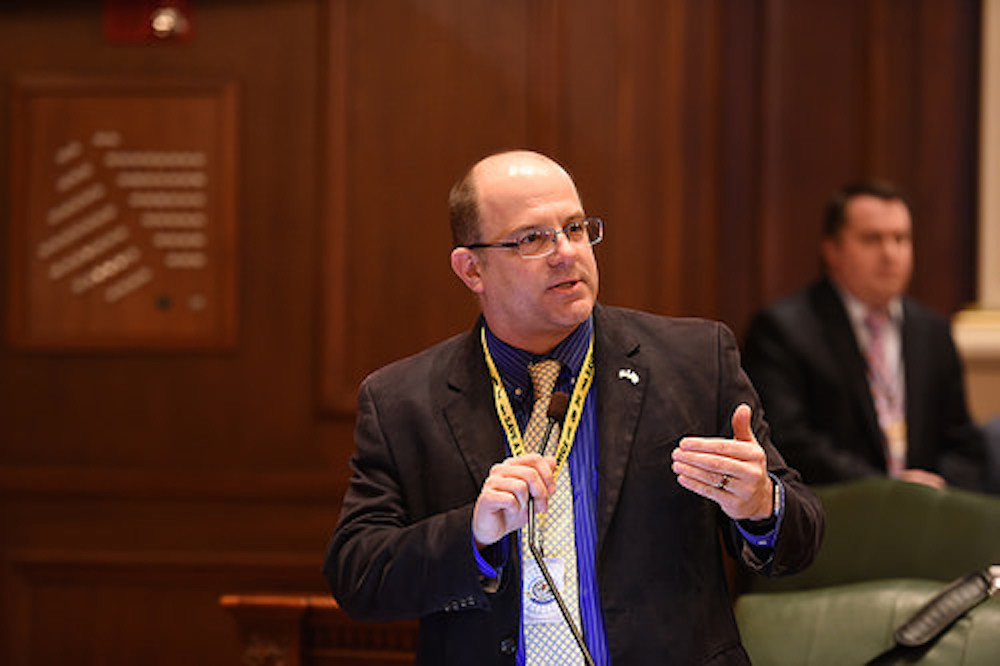 Sen. Mark Batinick (R-Plainfield) is seeking to keep college-aged students within the state when they begin university.
According to The Herald-News, House Bill 4088 would be responsible for generating the Rewarding Excellence with Higher Education Guaranteed Admission Act, which would automatically grant all students who score in the top 10% on the ACT or SAT admission to any state university.
Batinick was spurred on to create the bill after learning that students were not being accepted to the state's public universities even when they were among the highest-scoring applicants.
"Too many of our brightest students are leaving for better opportunities in other states" Batinick said in the release. "When students leave Illinois, a large percentage of them do not return. Our most precious resource is our educated youth and we must reverse this trend."
Batinick stated that 48.4% of Illinois graduates who go on to a four-year school are leaving the state to do so. This percentage almost doubled from 2002.
"We have great schools here, and we should be creating better opportunities for our best students so they can stay in Illinois," Batinick said. "The future lies in our younger population. If we are going to help turn our state around, we need to take a closer look at our admissions to our state schools."
According to the Illinois General Assembly's website, HB 4088 "creates the Rewarding Excellence with Higher Education Guaranteed Admissions Act. Provides that an applicant who has, within the past 12 months, received a score on the SAT or on the ACT standardized college admissions test that is within the top 10% of persons nationwide who have taken the test during the immediately preceding 12-month period shall qualify for automatic admission to any baccalaureate program at any public university in the State. Sets forth requirements imposed on a recipient of an automatic admission to a public university. Provides that the Board of Higher Education shall adopt rules to implement and administer the Act. Effective immediately."