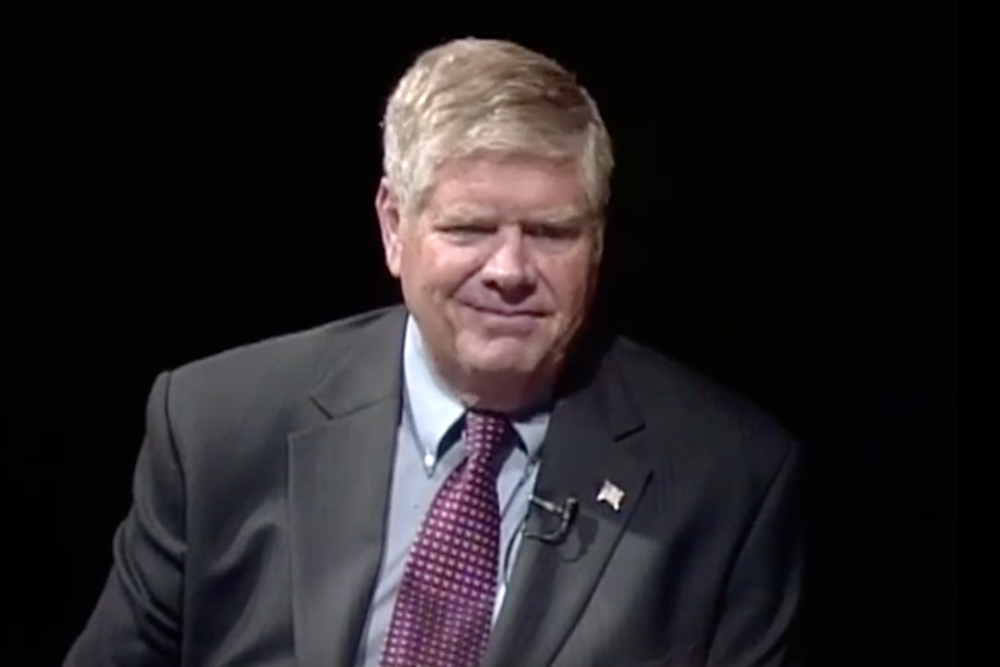 Sen. Jim Oberweis
Even though he predicted it to some extent, Illinois state Sen. Jim Oberweis (R-Sugar Grove) still can't believe what he's witnessing.
"Just like Lauren Underwood and Nancy Pelosi, the governor is embracing the radical left and that is putting every community in the 14th District at risk," Oberweis told the DuPage Policy Journal of a new policy Gov. J.B. Pritzker put in place that allows violent felons facing deportation to be set free before having to interact with ICE authorities. "I warned a long time ago what radical policies like this would do to our communities."
The change in policy was made public by members of the Illinois Sheriff's Association, including Livingston County Sheriff Mike Downey who equated the new procedures with giving ex-inmates a "head start to evade federal law."
Before the change, whenever convicted felons here illegally were set to be released ICE authorities were contacted after they had served their time.
Oberweis, running against Underwood in the 14th Congressional District for the U.S. House of Representatives, has long been a vocal critic on the illegal immigration front. In a newly released campaign ad, he hammers home the need for immigration reform and making sure American citizens are always put first.
"Sadly, this has become the reality here in 2020," he added. "The Democrats are releasing illegal immigrants who are violent felons and promising to use American tax dollars to give illegal Aliens free healthcare, it is truly unbelievable."
According to the Dispatch-Argus, a spokesperson from the governor's office described the policy switch as a "pause in corrections' interactions" with ICE while the administration conducts a procedural review.